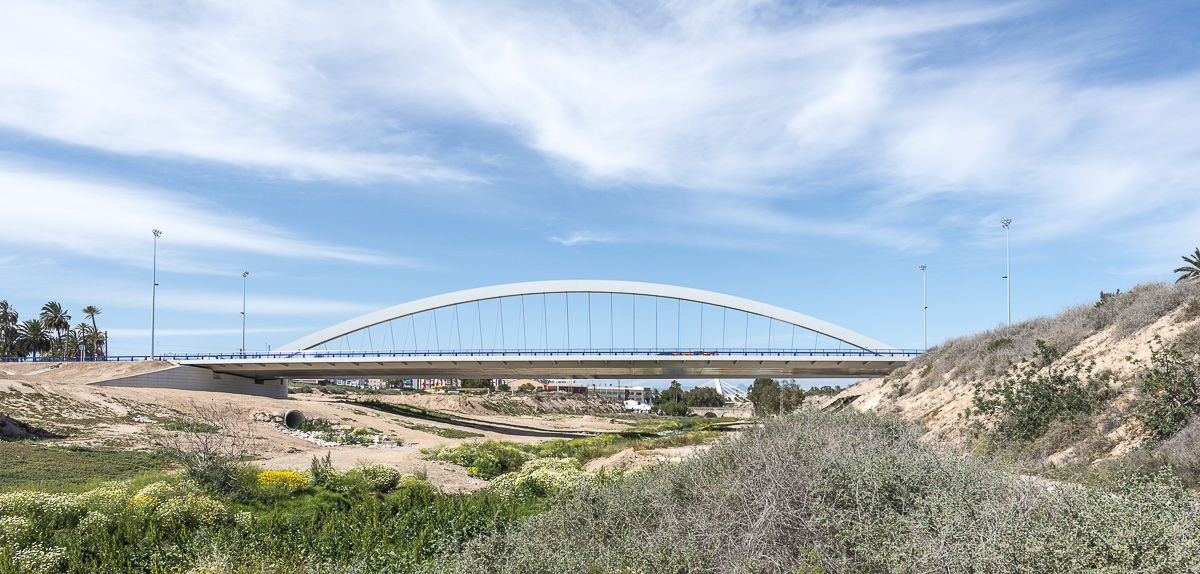 A ring road has been made by the Ministry of Public Works at the south of Elche called EL-20 which is connected in some particular points with the urban road through roundabouts.
This road crosses over the Vinalopó River downstream at the end of the urban channeling of it. To cross the river a unique bridge has been built in harmony with the bridges crossing the river in the central area of the city.
The bridge over the Vinalopó is an upper arch with the deck divided into two exempt lanes, one on each side of the arch, which have curved plan and join to each other and with the arch at the abutments.
The arch has 120 meters of span and is 16 meters above the road. The whole structure is metallic, the arch as well as the deck.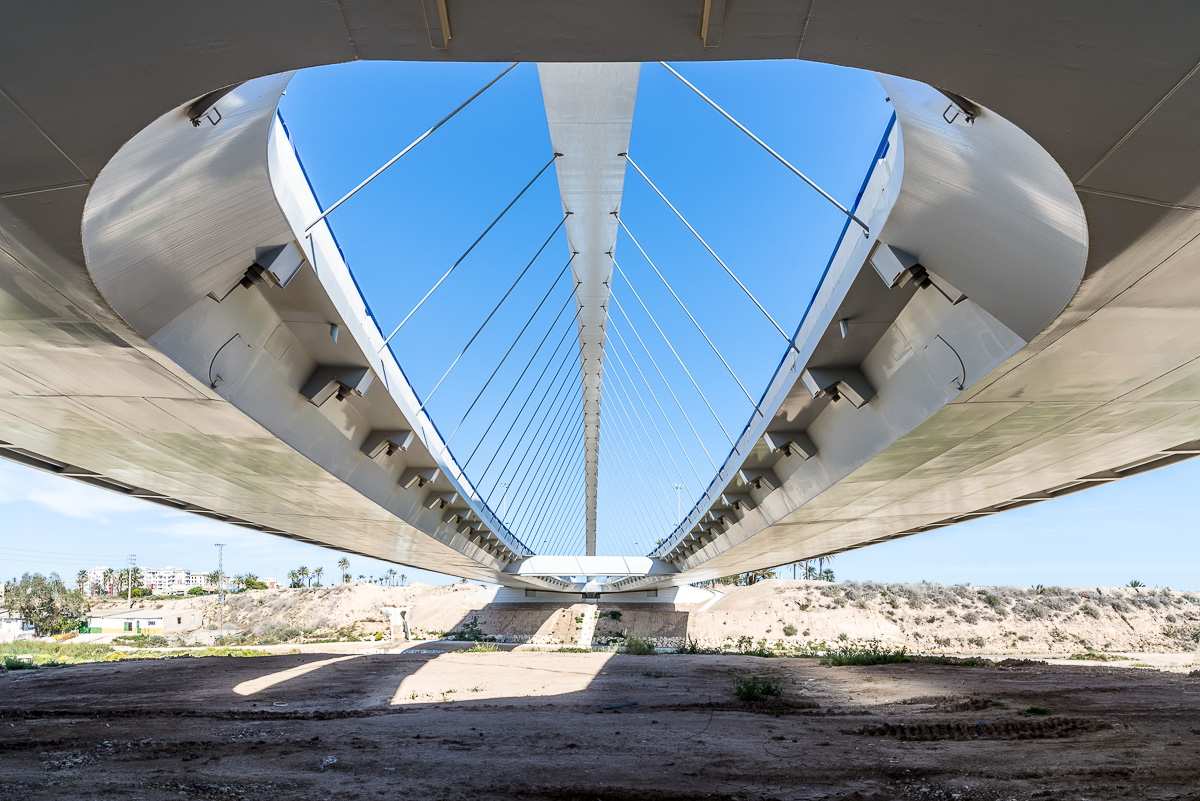 Each board consists of a 1.6 meters constant depth box section, an upper width of 9 meters and a lower width of 7.8 meters. Every 4 meters, coinciding with the transverse stiffness of the box section, there is a rib flying four meters outwards.
The box section is suspended on the inside edge by an inclined cable that connects it to the arch. This cable is anchored in the transverse diaphragm of the box section. The total width of the platform is 14.40 meters in each carriageway.