The firm Carlos Fernández Casado S.L. OFICINA DE PROYECTOS was established in 1964 by Prof. Carlos Fernández Casado with two young partners, Javier Manterola Armisén and Leonardo Fernández Troyano. Since its foundation the company has carried out an uninterrupted activity and has played a key role in the Spanish and International Bridge Engineering world.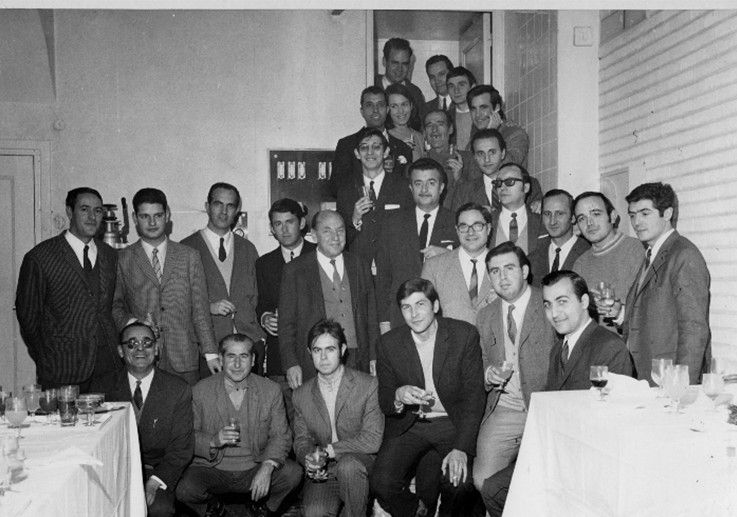 The beginnings of the company were marked by its close relationship with Huarte y Cía, one of the main Spanish contractors at that time, currently merged into the large international construction group OHL.
CFCSL was gradually opened out to other clients, including Public Administrations, constructions companies and private customers. From its early stages to the present day the firm has participated in some of the most important engineering and architectural works in Spain.
The international activity of CFCSL began soon, mainly in projects done in collaboration with Huarte y Cia in South America where Prof. Fernández Casado enjoyed a high reputation thanks to his technical books and his teaching activity. The international presence of the company has steadily increased since then and currently is a major part.
A milestone in the company's history was reached with the construction of two remarkable cable-stayed bridges, the Sancho el Mayor Bridge (1979) over the Ebro river designed by Dr. Fernández Troyano and  the Barrios de Luna Bridge (1984) designed by Prof. Manterola. The latter, a 440 m prestressed concrete cable stayed bridge, held at its conclusion the world record in both concrete and cable stayed categories and was given the name Carlos Fernandez Casado by the Spanish Ministry of Public Works in recognition of the Professor career. These two works gave the firm a considerable international projection.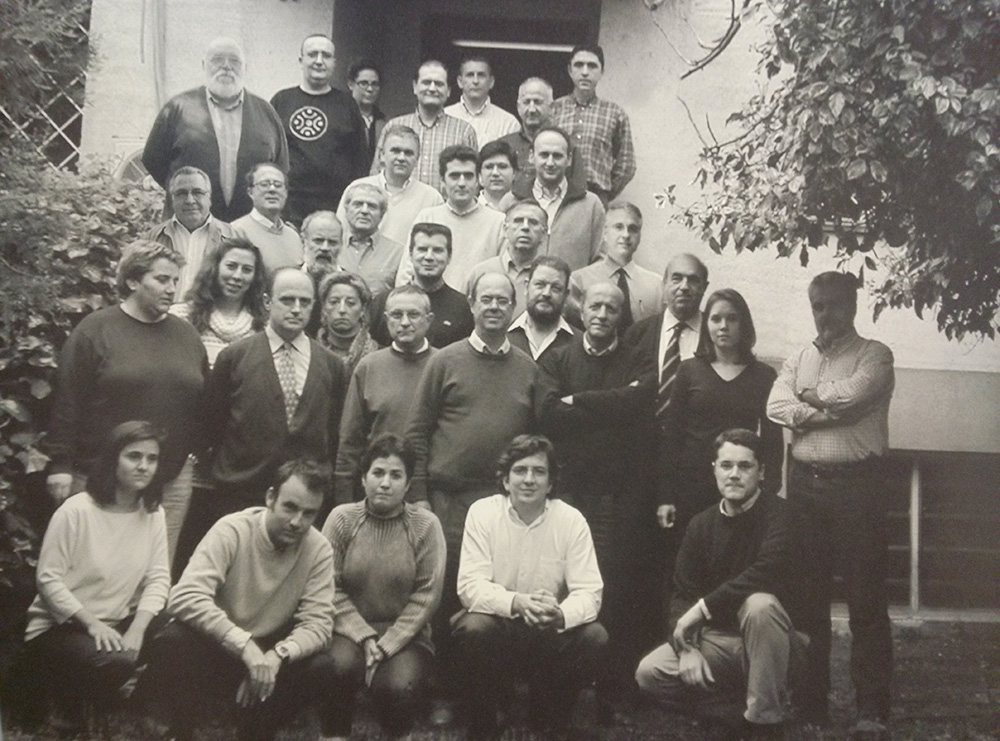 Throughout nearly 50 years of activity the company has participated in more than 1000 high-technology projects, many of them bridges but also including other types of special structures done in collaboration with other engineers and architects: high buildings, large roofs, dams, transportation stations, major sport facilities and rehabilitation of historical constructions.
Currently the company is involved in several outstanding projects, among others the bridge over the Cadiz Harbour (cable-stayed 550 m long main span -new Spanish span record- and total length 3000 m), the Bucaramanga (Colombia) cable-stayed bridge (280 m long main span), the new Pumarejo Bridge over the Magdalena river in Colombia (cable-stayed 380 m long main span and total length 2200 m) and the Calafat bridge over the Danube River in Bulgary (continuous extradosed cable-stayed bridge with 180 m long main span and total length 1790 m).
Carlos Fernández Casado (1905-1988). The Founder
D. Carlos Fernández Casado (Logroño, 1904-Madrid, 1988),
Was the first chairman of the company until his retirement in 1984. He has left a long lasting legacy in the Spanish civil engineering world, not only due to his expertise in construction and structural engineering but because of his intellectual prestige and his studies on history and aesthetics of public works.
Before establishing the company that still carries his name, he had ad distinguished professional career as an independent consultant and as lead design engineer in the Bridge Department of the Spanish Public Works Ministry, where he designed many bridges.
His education and early professional work coincided with the golden age of reinforced concrete in Europe, a construction material that Prof. Fernández Casado studied deeply and which he used to make most of his early projects which are regarded as milestones of their kind in Spain.
Nevertheless, he is probably best reputed for the introduction and development of the prestressing concrete in Spain, a technology he studied enthusiastically from the early 1960's. With his recently founded company he used it to build some of the more remarkable bridges and buildings in the period 1960-1980.
He also held the chair of Bridge Engineering at the Madrid Polytechnic University for more than 20 years. His lessons and his technical books about strength of materials, structural analysis and bridge design contribute decisively to the education of several generations of Spanish civil engineers. Two of them "Cálculo de Estructuras Reticulares" (Structural Analysis of frame structures, the first book published about the Hardy Cross method) and "Puentes de Hormigón Armado y Pretensado" (Prestressed Concrete Bridges) where at its time reference books in Spain and were also highly regarded in Latin American countries.
As a result of his contribution to the development of prestressed bridge technology he was awarded many prizes, among them the Gold Medal of the Féderation Internationale de la Précontrainte (F.I.P.) in the 1974 International Congress in London, the first Spanish engineer to win this prestigious prize.
His special interest in the artistic and historical aspects of public works –his books on Roman Engineering are essential works in this subject- made him the first structural engineer to be elected for the Royal Academy of Fine Arts of San Fernando in Madrid.
This concern for the aesthetical aspect of public works was passed on to his successors and it remains to this day, with its highly reputed technical capacity, the distinguishing hallmark of the company.