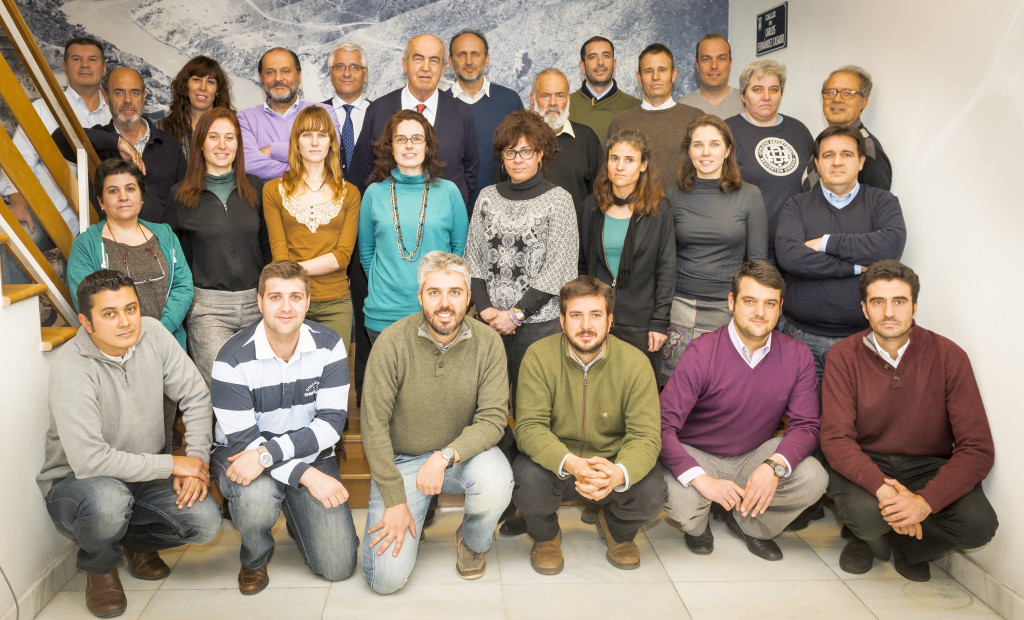 CARLOS FERNÁNDEZ CASADO S.L.  ENGINEERING PROJECT OFFICE
CFCSL is an independent civil and structural engineering consulting company based in Madrid (Spain) devoted to the research, study, development and supervision of structural engineering projects. CFCSL provides highly specialized services that include feasibility studies, preliminary and detailed design, independent checking and construction supervision of any kind of structures. The company has designed and supervised many major and high-technology structures all over the world, particularly bridges some of which hold world records. CFCSL employs highly trained and specialized engineers. The firm has gained a worldwide reputation since its foundation in 1964 for its contribution to the development of structural engineering technology and for its innovative and original structures.
AWARDS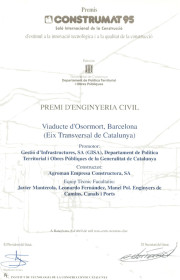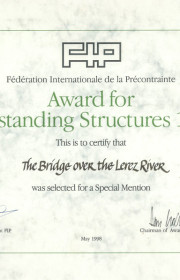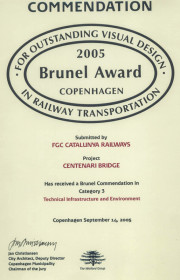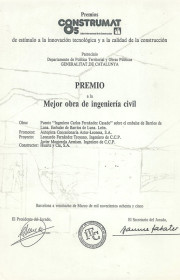 Throughout its near 50 years of uninterrupted activity the work of the company has gained great national and international prestige that is reflected in numerous awards:
– Sercometal award for the most outstanding steel structure, 1975
– ECCS European award for steel structures, 1975. Glorias footbridge (Barcelona).
– Urban Planning and Architecture prize, The City of Madrid, 1987.
– Chamber of Castilla and León Contractors prize, 1990.
– Architecture and Public Works, The City of Madrid, 1991, 1996.
– Construmat award, 1985, 1993, 1995, 2003, 2004, 2005,2011
– Association of Spanish Architects annual award, 1994.
– Architecture and Urbanisme award, 1999. Murcia Autonomous Government.
– Special Mention in the FIP awards for outstanding structures, 1998.
– Asociation of Civil Engineers of Castilla-León award to the best work in the period 1976-2002.
– Brunnel award in railway transportation, 1996 and 2005.
– "Puente de Álcantara" International Award for the best civil work in Spain and Latin America. 2011.
– ACHE Structural Engineering Awards, 2011.
– Post-tensioning Institute Award of Excellence, 2013
QUALITY POLICY
Since 1998 CFCSL has implemented an Administration Quality System following ISO 9001 requirements with the aim of improving our services and customer satisfaction. All our staff is deeply committed to improve the quality of our projects following this Quality System.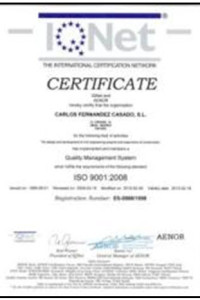 MEMBERSHIP
TECNIBERIA: Spanish Association of Engineering Consultancy Companies. www.tecniberia.es
ACHE: Spanish Scientific and Technological Association of Structural Concrete.  www.e-ache.net
AFGC: Association Française du Génie Civil www.afgc.asso.fr
ACI: American Concrete Institute (EEUU). www.concrete.org
IABSE: International Association for Bridge and Structural Engineering. www.iabse.org
IACM: International Association for Computational Mechanics. www.cimne.com/iacm
IASS: International Association of Shell and Spatial Structures. www.iass-structures.org
FIB: Fédération International du Béton. www.fib.epfl.org