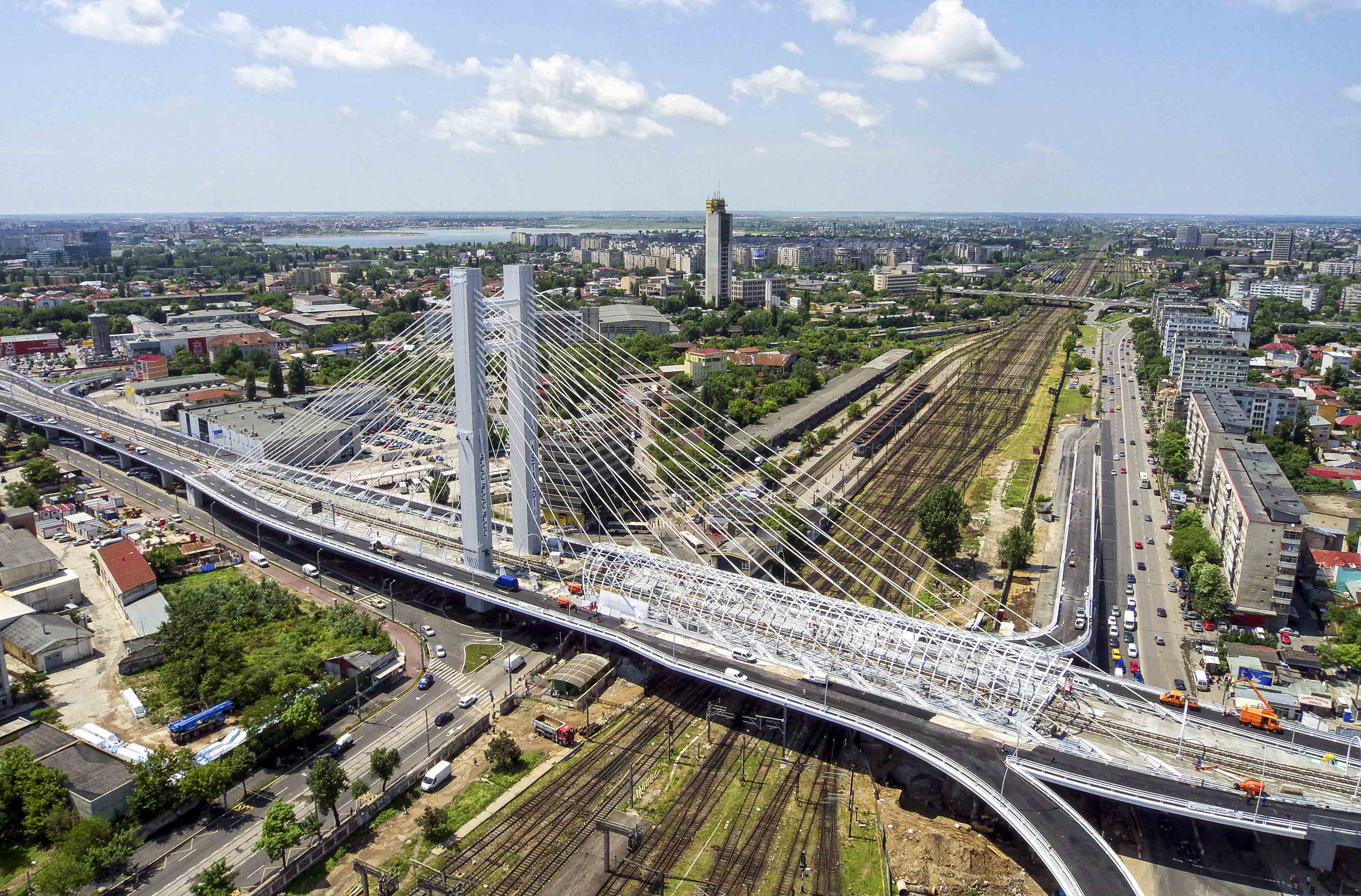 The Basarab Viaduct spanning the railway tracks at the Bucharest Railway Station contains a motorway, a tramline and an inter-modal interchange railway-tramline station.
The bridge general structure is made up of a main span accommodating the tramline in the centre, with a tram station with its access ramps and stairways accommodated in an enclosed area, plus the two two-lane motor carriageways, one on either side of the tramline.
The bridge is cable-stayed to a single tower. The span distribution is 56.5+75+168+36+30 m. The 7.50 m wide access ramps hang from the main span crossing the track bed. The ramps then continue, turning into prestressed concrete, small-spanned accesses. The bridge has a variable width ranging from 37.88 m to 43.38 m.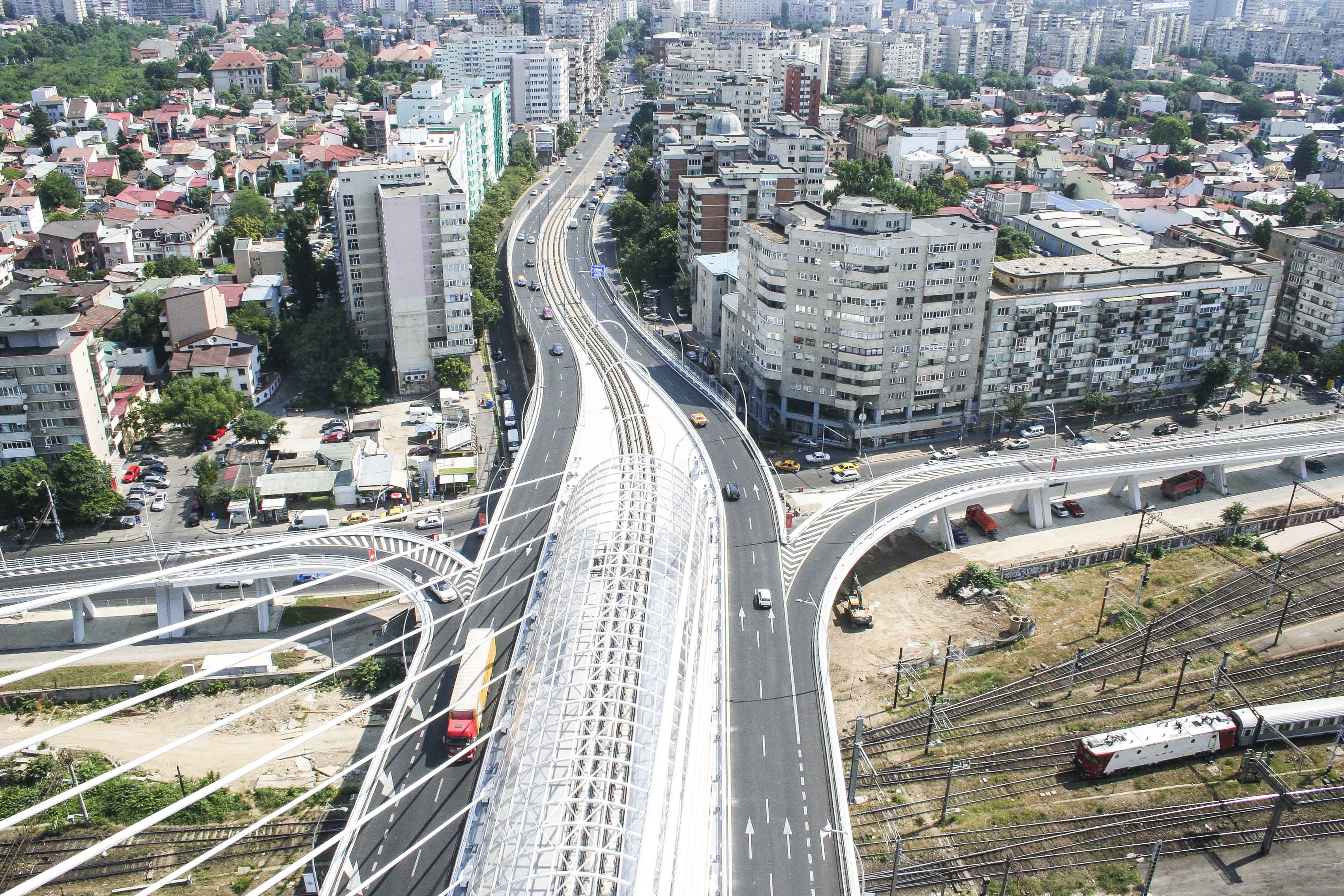 The following are the reasons that make this one a complex bridge:
1 – The bridge has an irregular plan featuring scarce symmetry both longitudinally and transversely, with access ramps entering and exiting the deck on its bottom side.
2 – This is a large bridge, with a 168 m long main span and a single tower, which is tantamount to a 340 m span bridge with two towers.
3 – The bridge is located in an area of a high seismic risk.
4 – There are two types of loads on this bridge, those produced by the motorway and those caused by the tramline. In addition, the centre of the bridge bears the station plus its roof and accesses coming from the street below, which perforate the deck.

Ver Obras CFCSL en un mapa más grande