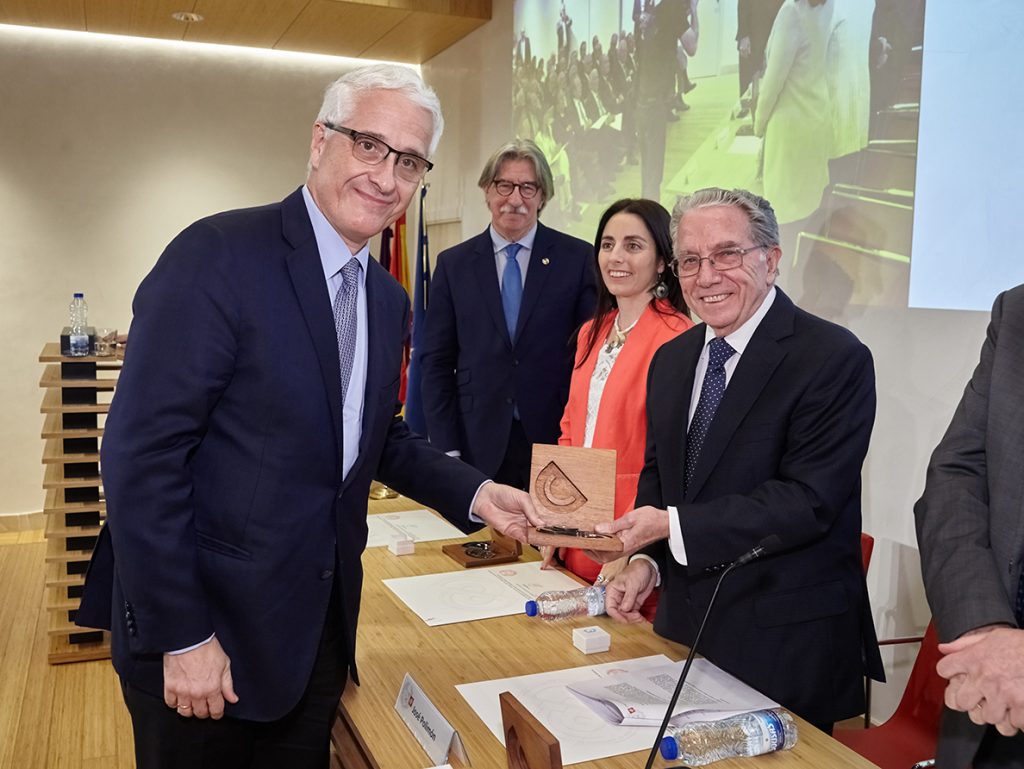 June 13th, the Civil Engineers Colleg, handed out the annual awards of professional recognition to the members who have stood out in a relevant way, carried out professional actions of unquestionable merit or rendered outstanding services to the profession.
The event was headed by the president of the College, Juan A. Santamera, the vice president, José Polimón, the general secretary, José Javier Díez Roncero and the members of the Governing Board: Pablo Bueno, Pilar Jaén, Pino Álvarez, Sara Perales and Arcadio Gil.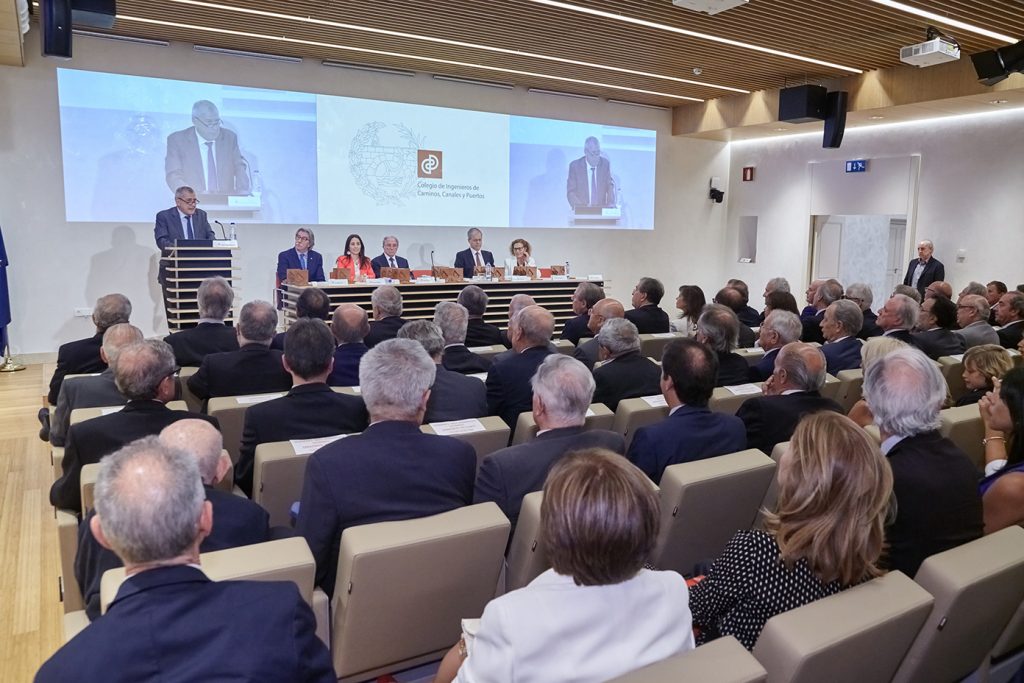 El secretario general del Colegio, José Javier Díez Roncero, fue el encargado de leer el acta de la Junta de Gobierno en la que se recogen los nombres de los galardonados con las Medallas de Honor y al Mérito Profesional.

General secretary of the School, José Javier Díez Roncero, was in charge of reading the minutes of the Governing Board in which the names of the winners with the Medals of Honor and Professional Merit are collected.
The 2019 Professional Merit Medals were awarded to Camilo José Alcalá Sánchez; Liana Sandra Ardiles López; Manuel Casanova Valcázar; Carlos Casas Nagore; José Antonio Fernández Gállar; Antonio García Fragío; J. Enrique García Garrido; Fernando Girón Caro; José María Hernández de León; Javier Herrero Lizano; Ramón Magraner Ferrús; Antonio Martínez Cutillas; Julián Núñez Sánchez; Isabel Pardo from Vera Posada; Eduardo Toba Blanco; Andreu Ulied Seguí and Juan del Valle Lindes.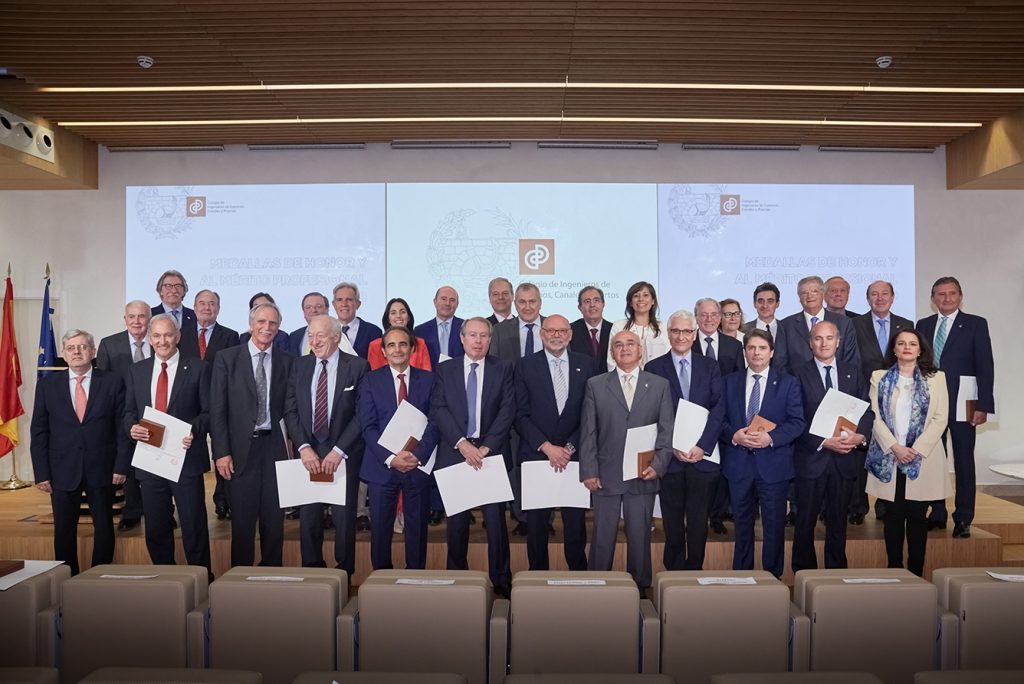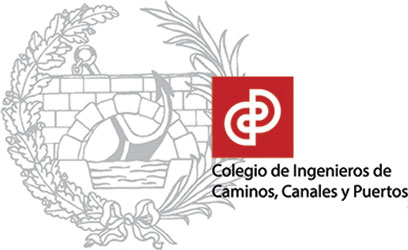 Social Share