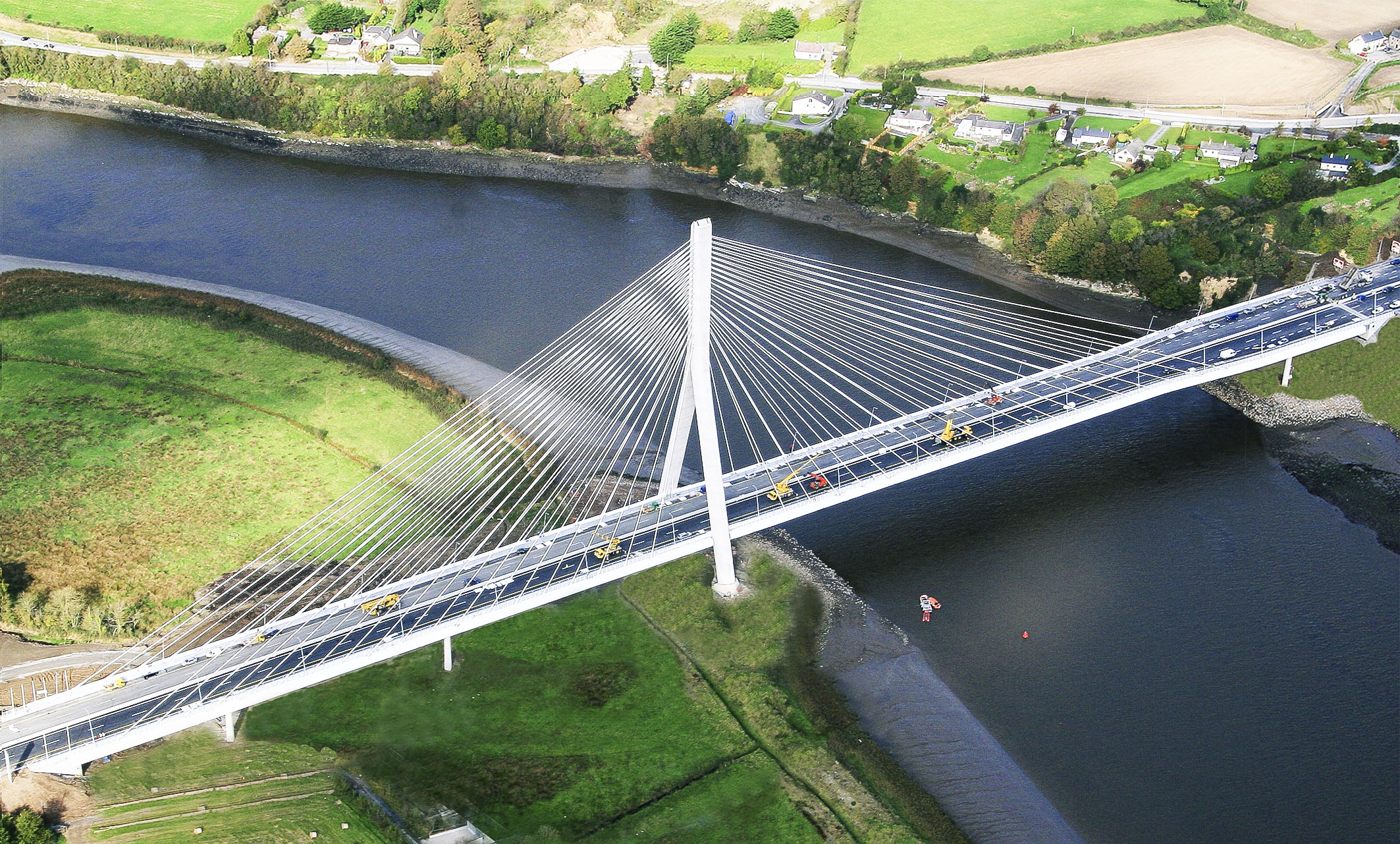 The cable-stayed bridge over the River Suir in Waterford (Ireland) forms part of a Waterford City bypass. The bridge has a 225 m long main span and a single tower. The side compensation spans are 45, 70 y 90 m long respectively.
The deck cross section is composite and has a variable width ranging from 28 to 45 m. It is made up of two edge beams made of structural steel that become four in the widest area (the point at which the bridge splits and flows into a roundabout), transverse cross beams and a concrete slab. The total depth of the deck is 2.14 m, including the slab thickness that amounts to 0.25 m. The concrete slab is cast on 5 m long, prefabricated pre-slabs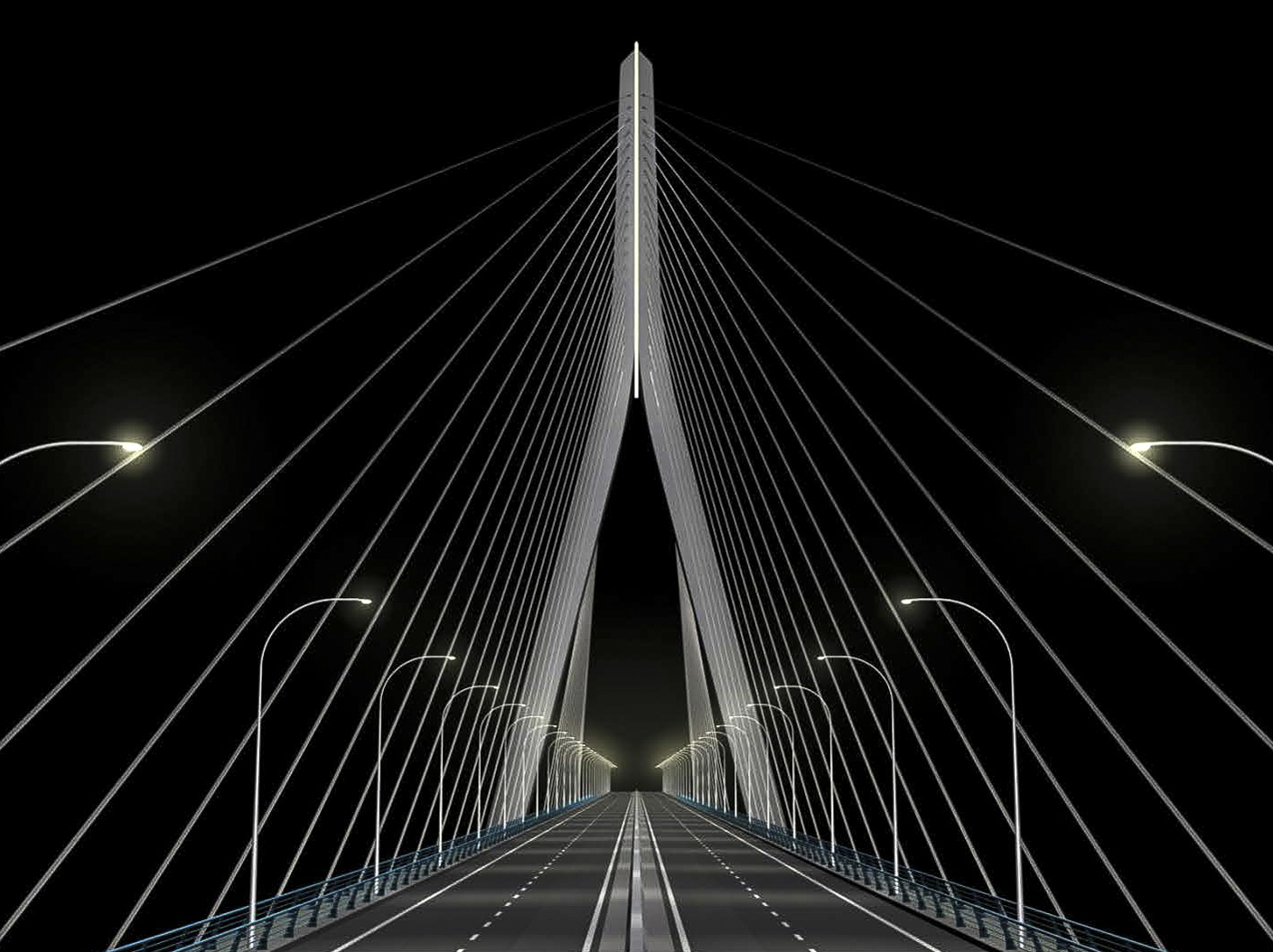 The 110 m high pylon is an A-shaped frame that extends upwards into a vertical mast accommodating the upper anchorages of the stay cables. The cross section of the inclined legs is trapezoidal with two curved faces. The four curved faces of the tower legs come together in the vertical mast forming a quadrangle with two curved faces. The anchorages are installed upon an internal metal box that resists the tensile stresses resulting from the opposite tensions of the back and front stay cables.
The cable-stayed arrangement is comprised of 20 pairs of front cables and another 20 pairs of rear ones. The cables are formed by 0.6" diameter strands within grouted polyethylene sheaths.The stay cables are anchored to the deck´s steel structure.
The lower cable stay anchors are hidden behind the metal parapet for aesthetic reasons.


Ver Obras CFCSL en un mapa más grande