On May 15 2014 the ring of the structure whose construction is underway on the old Massana-bound road at the exit of Escaldes in Andorra was completed.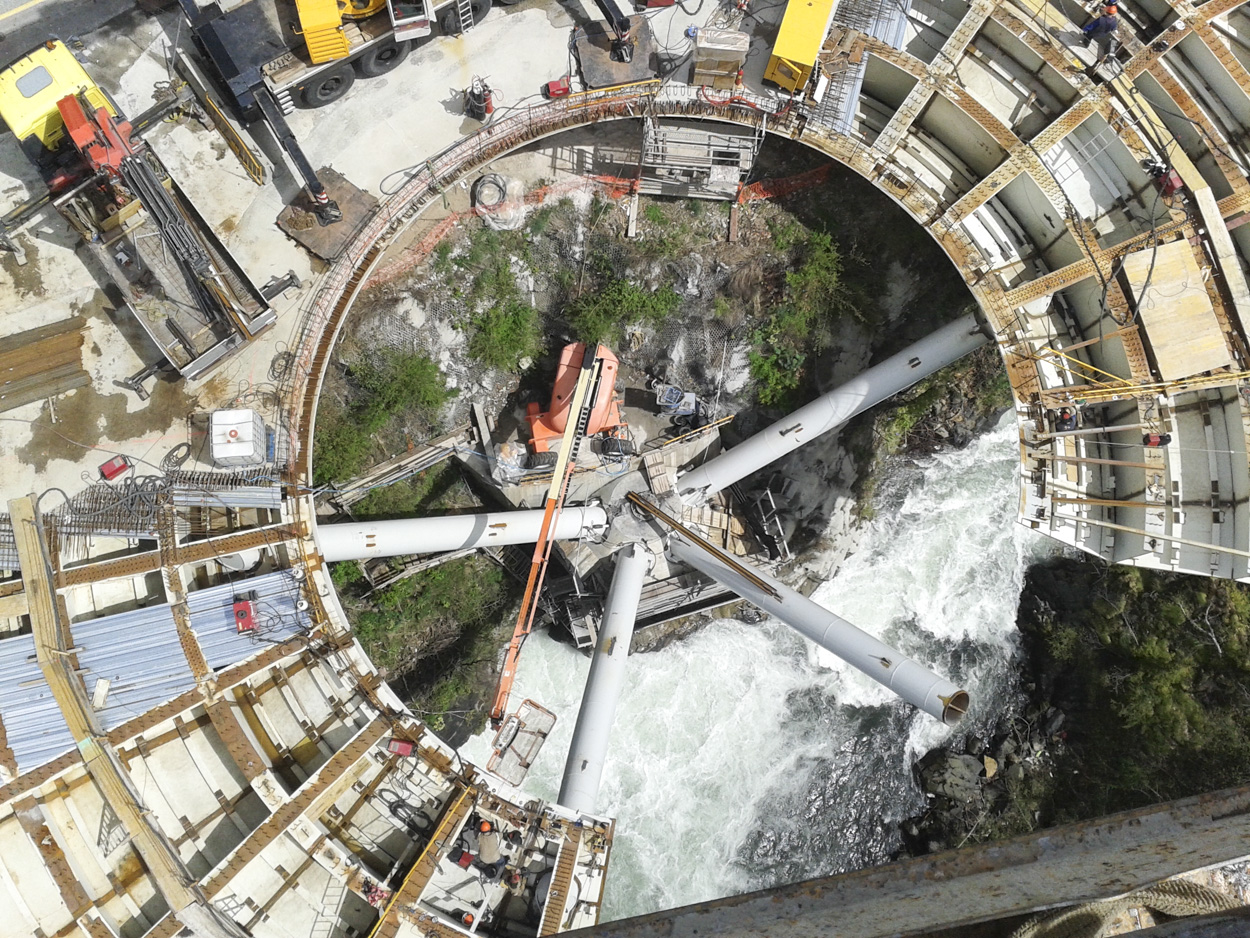 This project is being carried out in collaboration with our partners from SUPORT Enginyers Consultors. The project is an elevated roundabout built applying a composite, concrete-steel structure, supported on four circular, steel piers of a 1 m diameter, built-in at a concrete element which is anchored in the rock. The roundabout outer diameter amounts to 44.6 m while the inner one is 18 m.
The structure is placed off the current road; therefore the construction requires cutting the traffic on only one of the traffic lanes.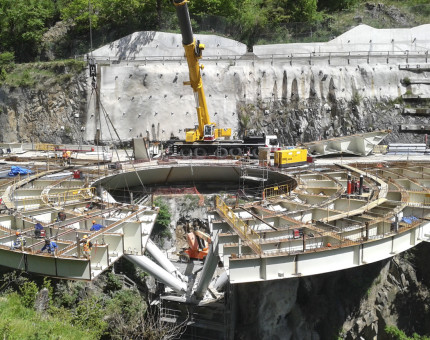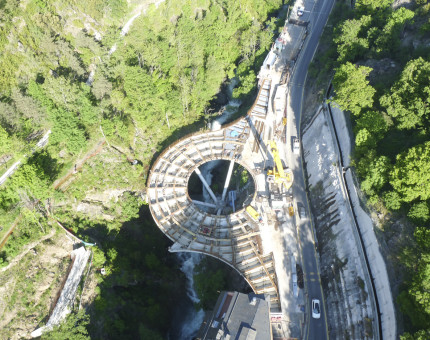 The slab casting is carried out in four stages, the first of which has already been completed. The second stage, comprising the entire roundabout ring, is planned for mid-June so that the crane utilised for the assembly of the elements used on the abutment may be installed.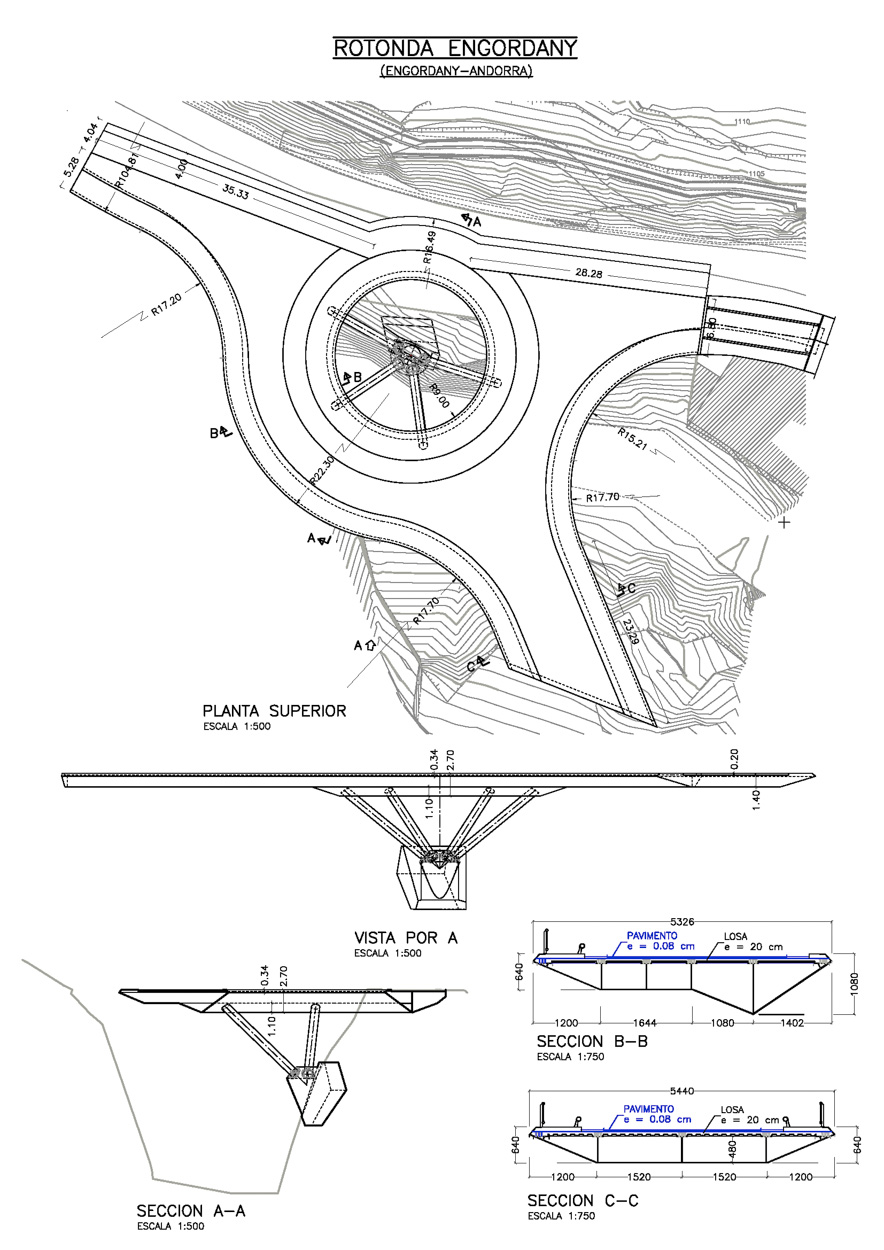 In order to facilitate the assembly, the structure has been divided into 64 elements, 42 of which are already assembled.
This civil engineering project is being executed by the Company Cevalls of the Andorran Heracles Group.
Social Share