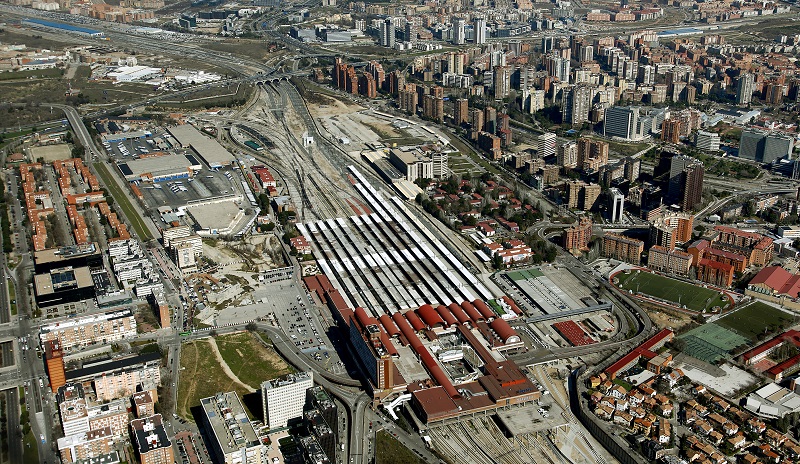 The consortium formed by the UTE RSHP-LUIS VIDAL ARQUITECTOS-FHECOR-CFC-AUDINGINTRAESA has been selected to continue in the second phase of the PROJECT CONTEST WITH THE INTERVENTION OF A JURY FOR THE CONTRACTING OF SERVICES FOR THE TRANSFORMATION OF THE MADRID-CHAMARTÍN STATION AND ITS URBAN INTEGRATION. DRAFTING OF PROJECTS, BASIC AND CONSTRUCTIVE PROJECTS.

Among the ten projects initially selected for accrediting the technical and economic solvency, necessary for the realization of all the action projects framed in the urban development of Madrid Nuevo Norte, are (in order of scoring):

1. UTE ESTEYCO-UNStudio-b720 ARQUITECTURA SLP
2. UTE RSHP-LUIS VIDAL ARQUITECTOS-FHECOR-CFC-AUDINGINTRAESA
3. UTE WSP SPAIN – APIA SAU-SAITEC SA-SOUTO MOURA-ARQUITECTOS, SA-MANGADO Y
ASOCIADOS, SL-EZQUIAGA ARQUITECTURA, SOCIEDAD Y TERRITORIO SL
4. UTE TECNICA Y PROYECTOS, S.A. – GRIMSHAW ARCHITECTS LLP-RUBIO ARQUITECTURA SLP
5. AECOM INOCSA, SLU
6. UTE AYESA INGENIERIA Y ARQUITECTURA, S.A. – ZAHA HADID ARCHITECTS – ITALFERR SPA
7. UTE IDOM CONSULTING ENGINEERING, ARCHITECTURE, S.A.U. – BIG-AREP
8. UTE FOSTER+PARTNERS LIMITED-SENER INGENIERIA Y SISTEMAS, SA-OVE ARUP AND
PARTNERS SAU- JUNQUERA ARQUITECTOS, SLP
9. UTE GHESA INGENIERIA Y TECNOLOGIA, SA-BENTHEM CROUWEL ARCHITECTS – C. ANDRES &
Ll. MASIA SLP- INSE RAIL, SL- PROMO ASSESSORS CONSULTORES, SA
10. UTE ESTUDIO HERREROS-GMP-EPTISA-BAC-DRESO
The choice of the winning project will foreseeably take place at the end of the third quarter of the year 2021. Subsequently, the winning team will have a period of 72 months to carry out the actions provided for in the contract.
Social Share