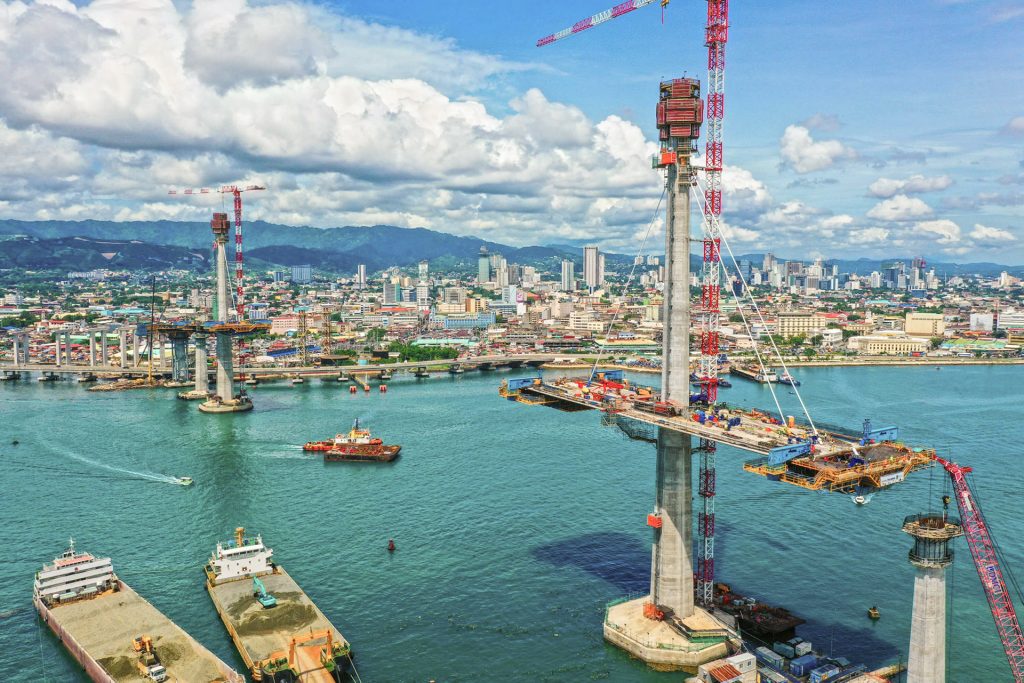 As of November 2020, the overall engineering, procurement, and construction (EPC) progress of CCLEX is at 64.98 percent while construction is at 54.52 percent.
Our team has also installed five stay cables for Towers 1 and 2. The stay cables will hold the bridge deck. Varying in length between 60 meters to 210 meters, there will be 14 stay cables on each side of the bridge's two towers, all anchored on the pylon and the deck. Each cable will contain 68-120 stay cable strands inside, and sheathed in high-density polyethylene (HDPE).
Also ongoing is the NU girder installation at the CSCR off ramp section of the project using the launching gantry.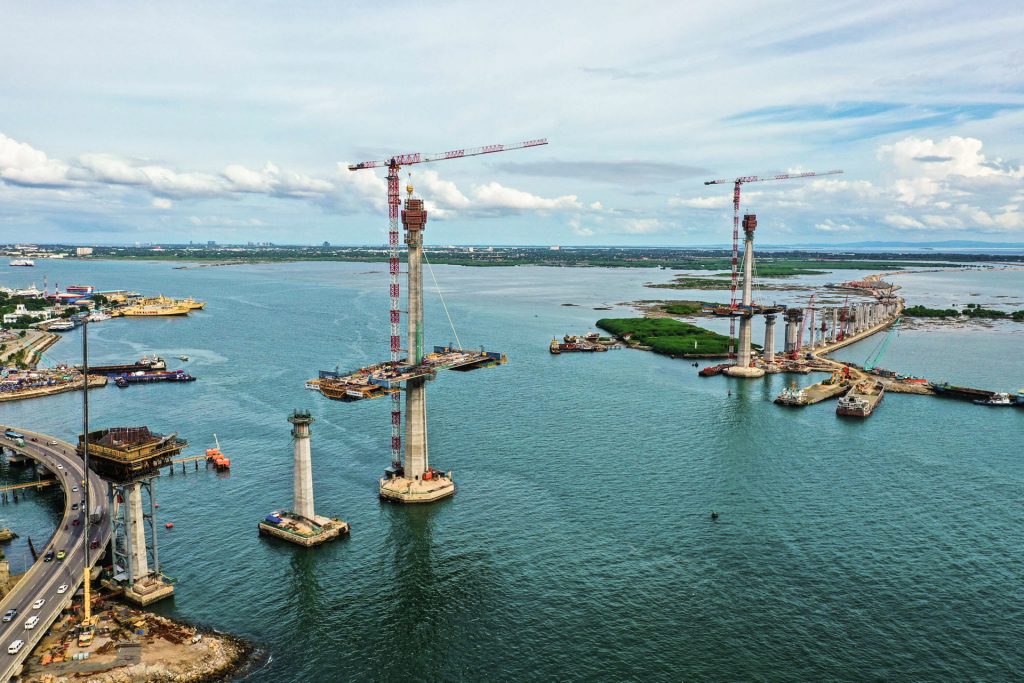 Twenty-two out of the 29 lifts for the pylons of both towers have already been completed. Each lift is five meters high.
Also ongoing is the NU-girder installation at the CSCR (Cebu South Coastal Road) on ramp section of the project using tandem cranes off-shore as well as the assembling of the launching gantry, which will be used to place the remaining girders.
The concreting of the portal frame that crosses above the CSCR viaduct has been completed.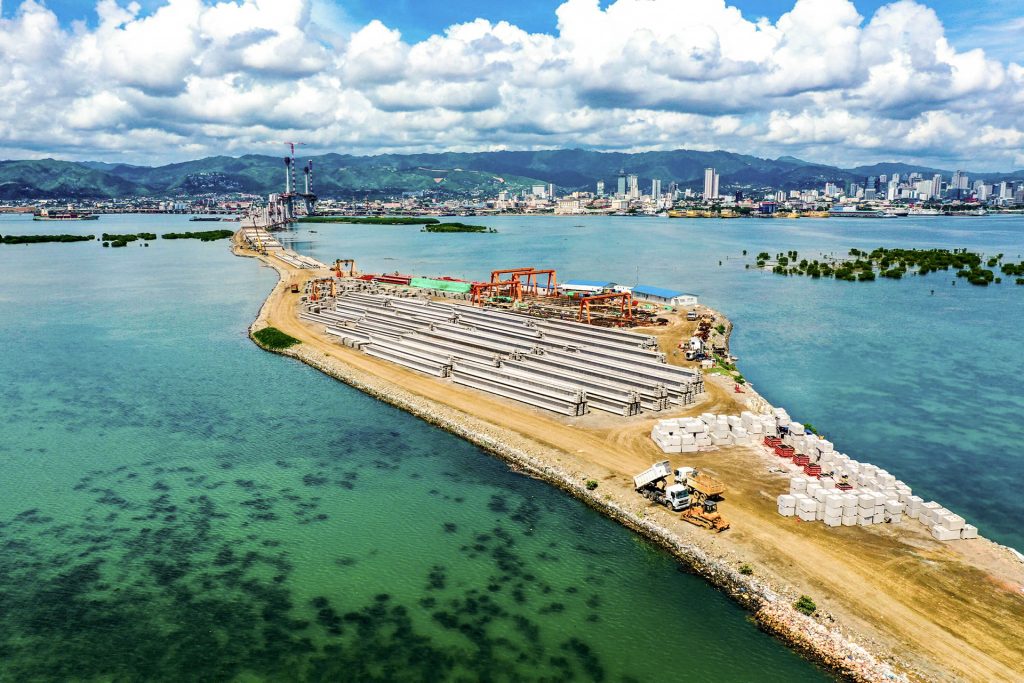 CFCSL has developed the detailed design of the bridge and is currently in charge of geometric control and construction assistance.
CCLEC is a subsidiary company of Metro Pacific Tollways Corporation (MPTC), the toll road arm of Metro Pacific Investments Corporation (MPIC), a publicly listed infrastructure holding company and a member of the MVP Group of Companies.
For more information click here.
Social Share