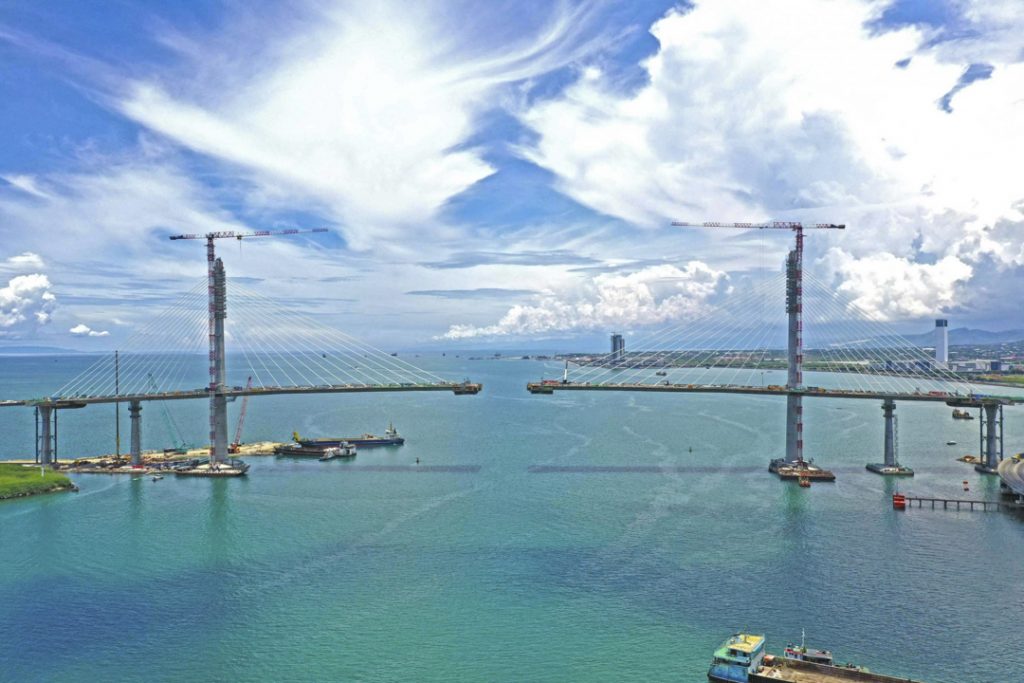 The Cebu Cordova Expressway (CCLEX) project achieved a new milestone by connecting the two access spans to the main bridge.
The piers S1 and S4, in which the half timber that collects the prefabricated beams from the access openings is located, are claw-shaped. This shape is the result of the structural conditions of the bridge. The cable-stayed bridge is located in an area of ​​high seismicity, to which is added the different characteristics of the soil at both ends that have made it necessary to consider spatial variability in the earthquake. The configuration of the supports (multidirectional spherical POT) in these claws is quite unique.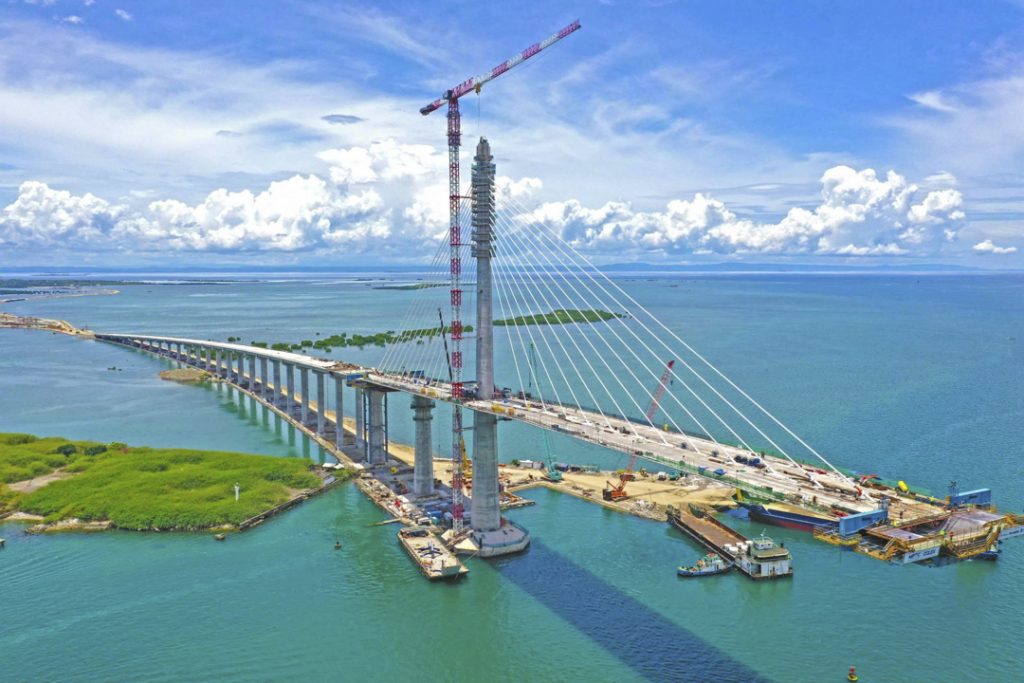 José Manuel Domínguez Cabello, CFCSL project manager for the bridge, tells us that "today, only two tie rods remain to be installed: T1-ST14m and T2-ST14m. T1-S31m (6m), T2- segments remain. S31m (6m) T1-S32m (3m) T1-S32m (3m) closing segment (2m). 20m. in total. The closing operations of the main span are scheduled for September. "
The project is 82% complete and the bridge is expected to be completed in the last quarter of 2021 and full operations by the first quarter of 2022.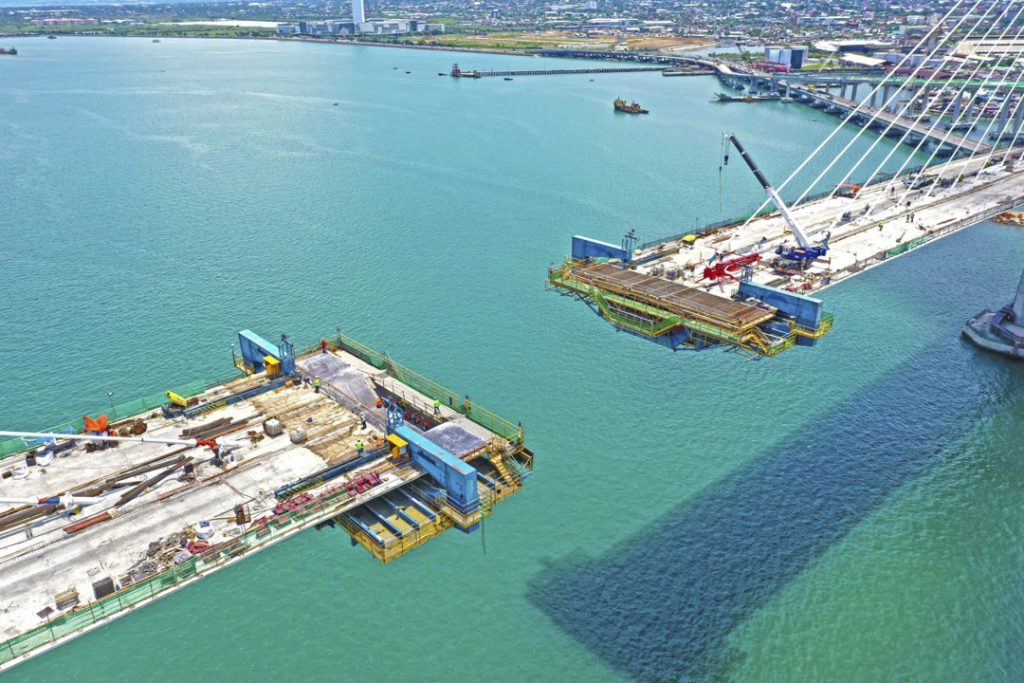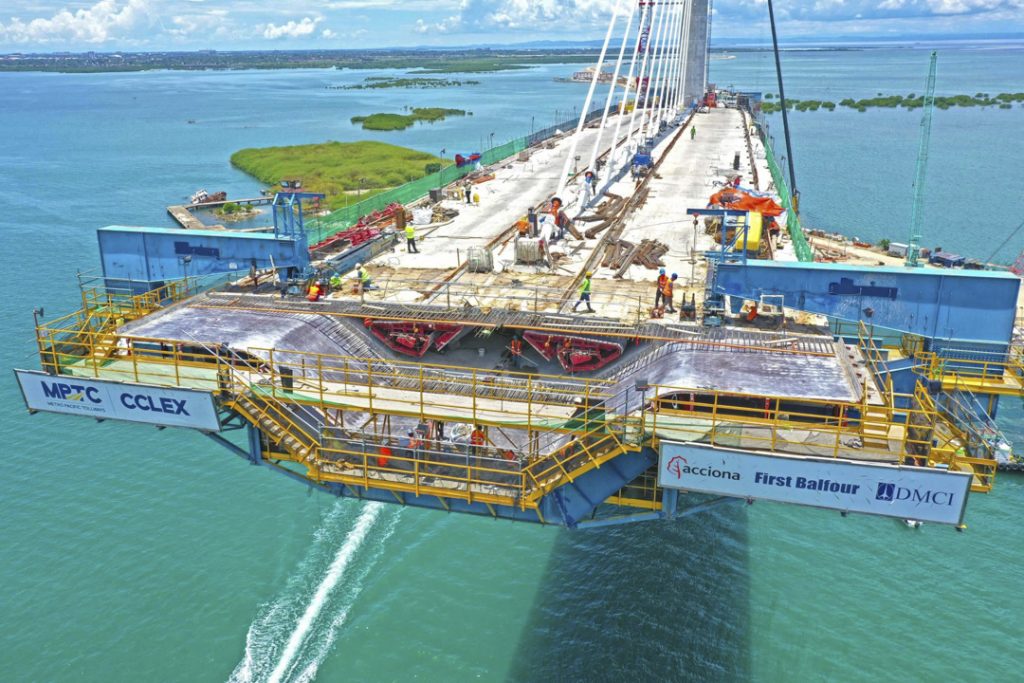 CFCSL has developed the detailed design of the bridge and is currently in charge of geometric control and construction assistance.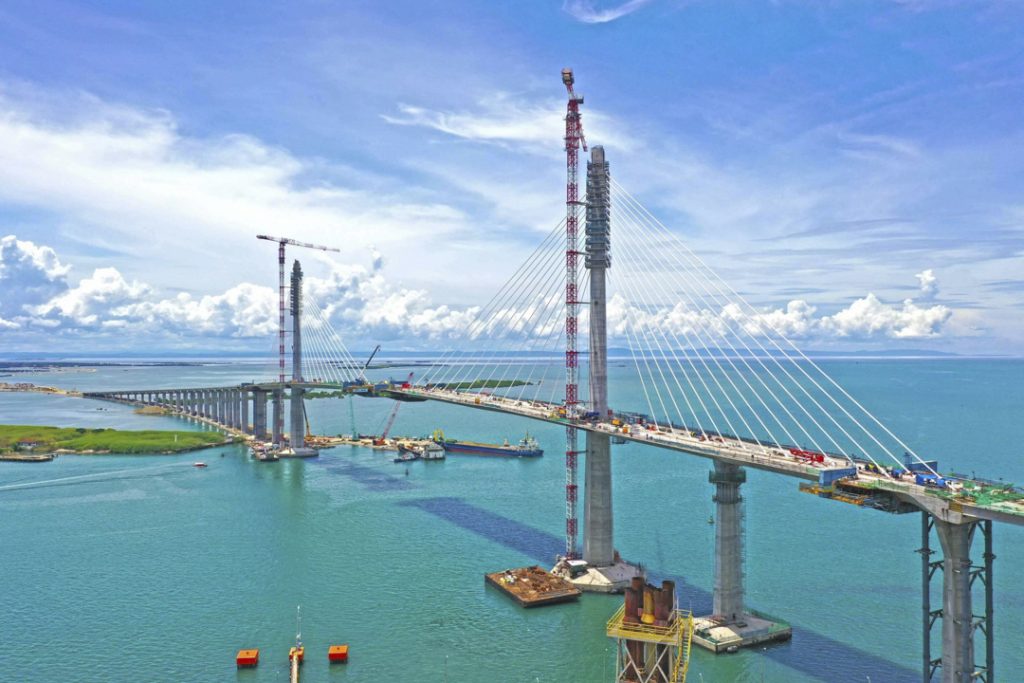 CCLEX is a subsidiary company of Metro Pacific Tollways Corporation (MPTC), the toll road arm of Metro Pacific Investments Corporation (MPIC), a publicly listed infrastructure holding company and a member of the MVP Group of Companies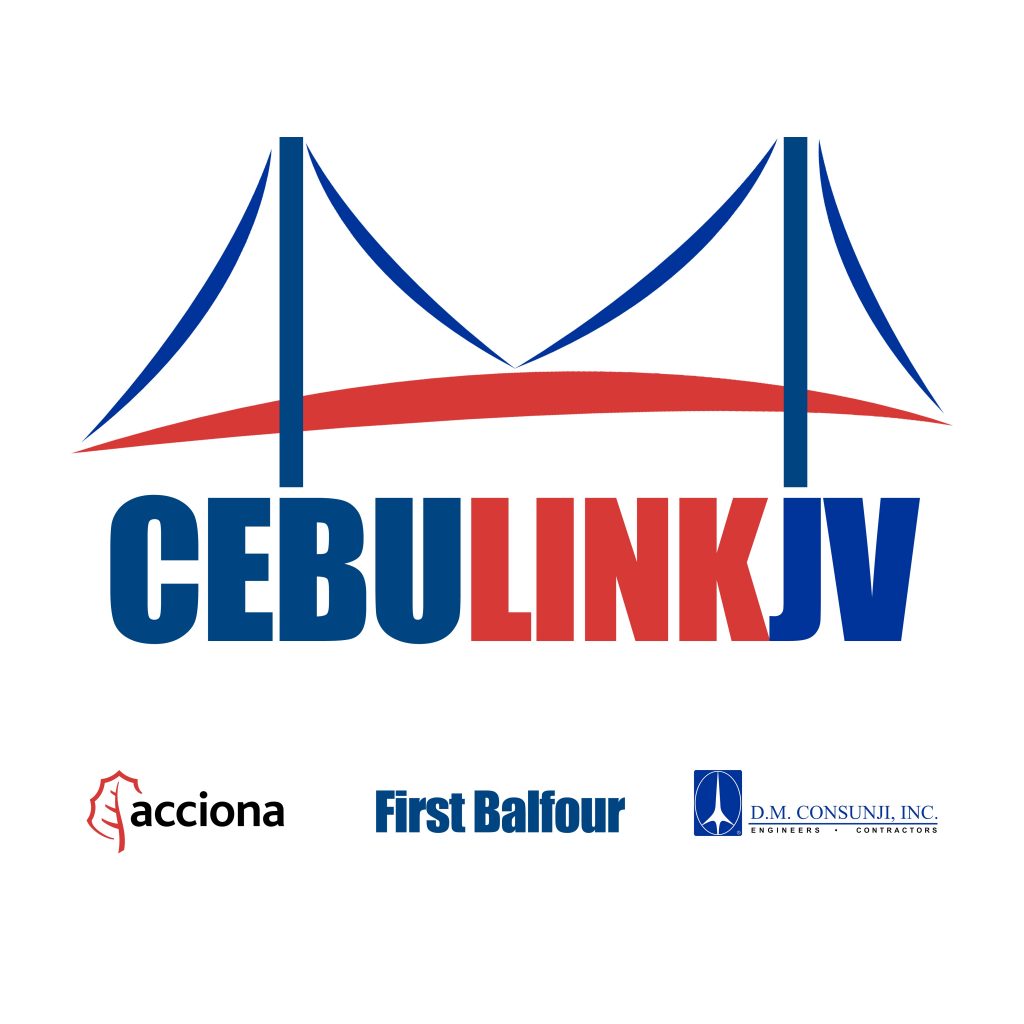 For more information please click here
Social Share