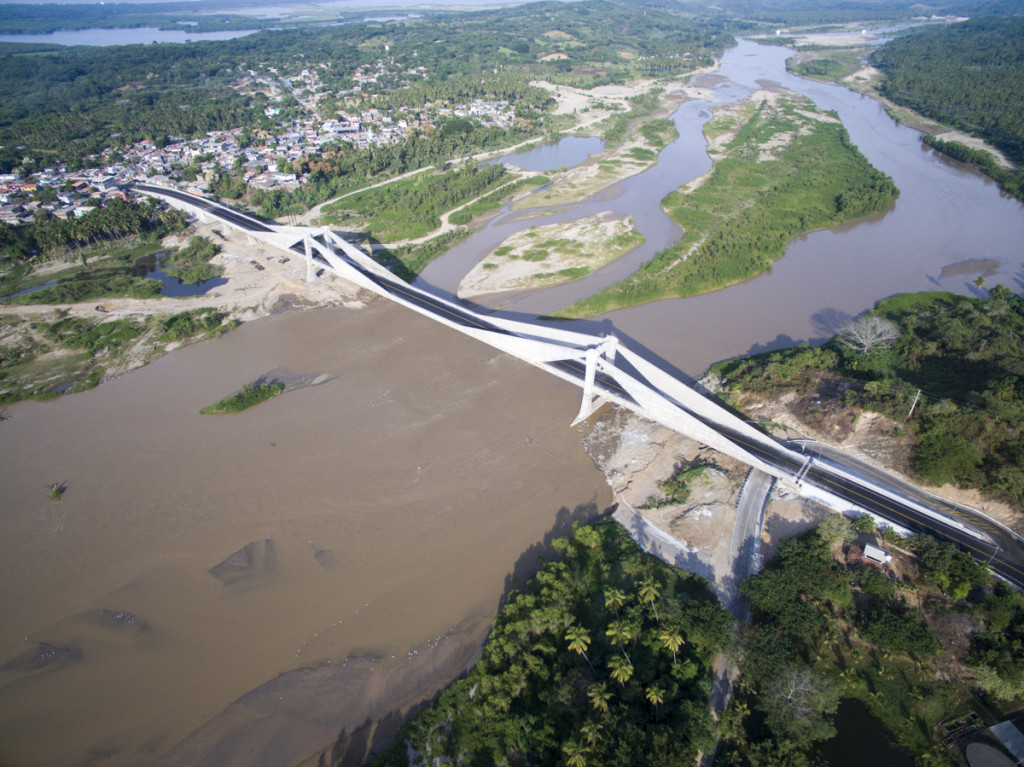 The completion of the construction of the 'Barra Vieja' bridge over the river Papagayo, near Acapulco (Mexico), took place in mid-November. A concrete sail bridge, with a main span of 220 m., the uniqueness of the bridge lies in its type as well as its construction procedure. This section is formed by two box girders joined by an upper slab and ribs every 5 m. To accelerate construction, in the first phase, the deck was pushed, followed by the construction of the concrete sails. In order to push the deck, provisional piers were placed so that the spans did not exceed 55 m. Once the deck was in position, the towers were positioned and stays stressed, followed by the concreting of the sails.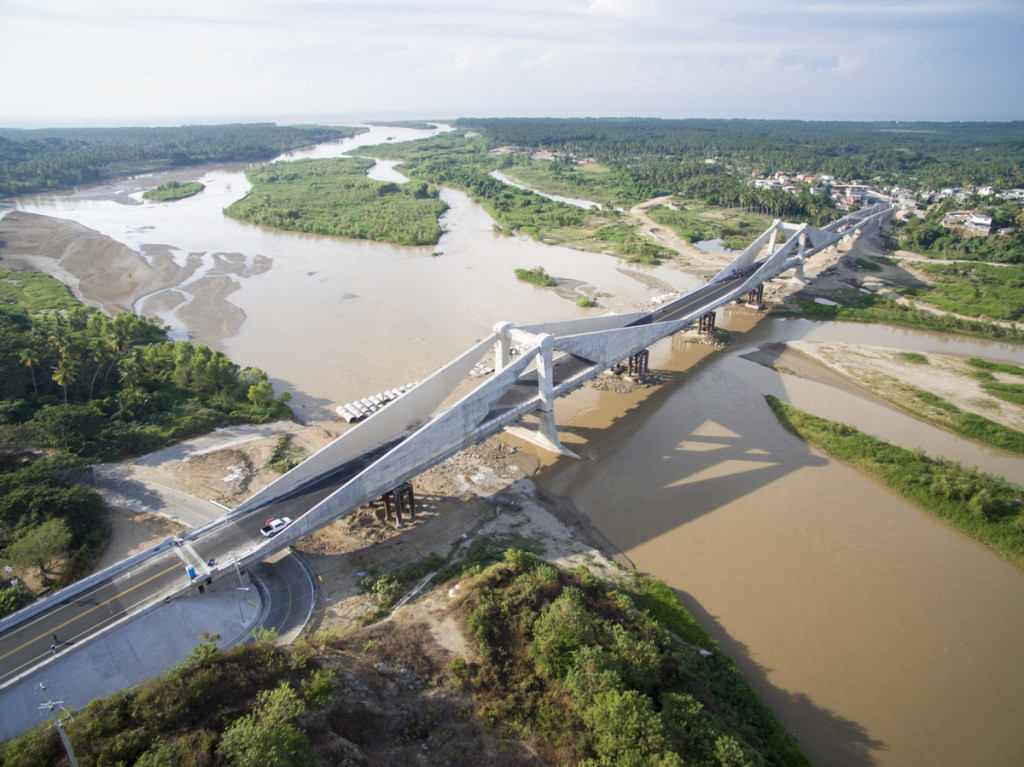 On 10 December, a presentation visit was made to the Secretary of Communications and Transport, with the bridge already operating.
The project was carried out in conjunction with Mexpresa, which was also in charge of construction.
Social Share