The Minister of Public Works, Íñigo de la Serna and the Chairman of the Principality, Javier Fernández, inaugurated the 2.3 kilometer Doriga-Cornellana section of highway A-63 on 26 December. The official act was also attended by the General Manager for Spain and Portugal of ACCIONA Construcción, Justo Vicent and the Head of ACCIONA Construcción in the Principality of Asturias, Eduardo Montes.
The section includes 5 no. structures- 3 no. gantry type underpasses, an underpass with pre-stressed concrete beams and an overpass crossing the river Nonaya-, as well as an 820 m long link between the roundabout in Cornellana and the N-634 road.

The most important construction element of the section is the viaduct over the River Narcea, carried out according to the design and technical construction assistance of CFCSL. A unique structure of 875 m in length and with a height of 75 m above the valley floor, it has 6 no. piers and 7 no. spans, the most important of which has a length of 175 m over the riverbed. The 23.30 m width of the deck allows both sections of the highway to be housed in the same structure. The majority of the deck was built using the balanced cantilever method, which allows the construction to be carried out independently from the approach viaducts and does not require formwork, reducing adverse environmental effects below the structure.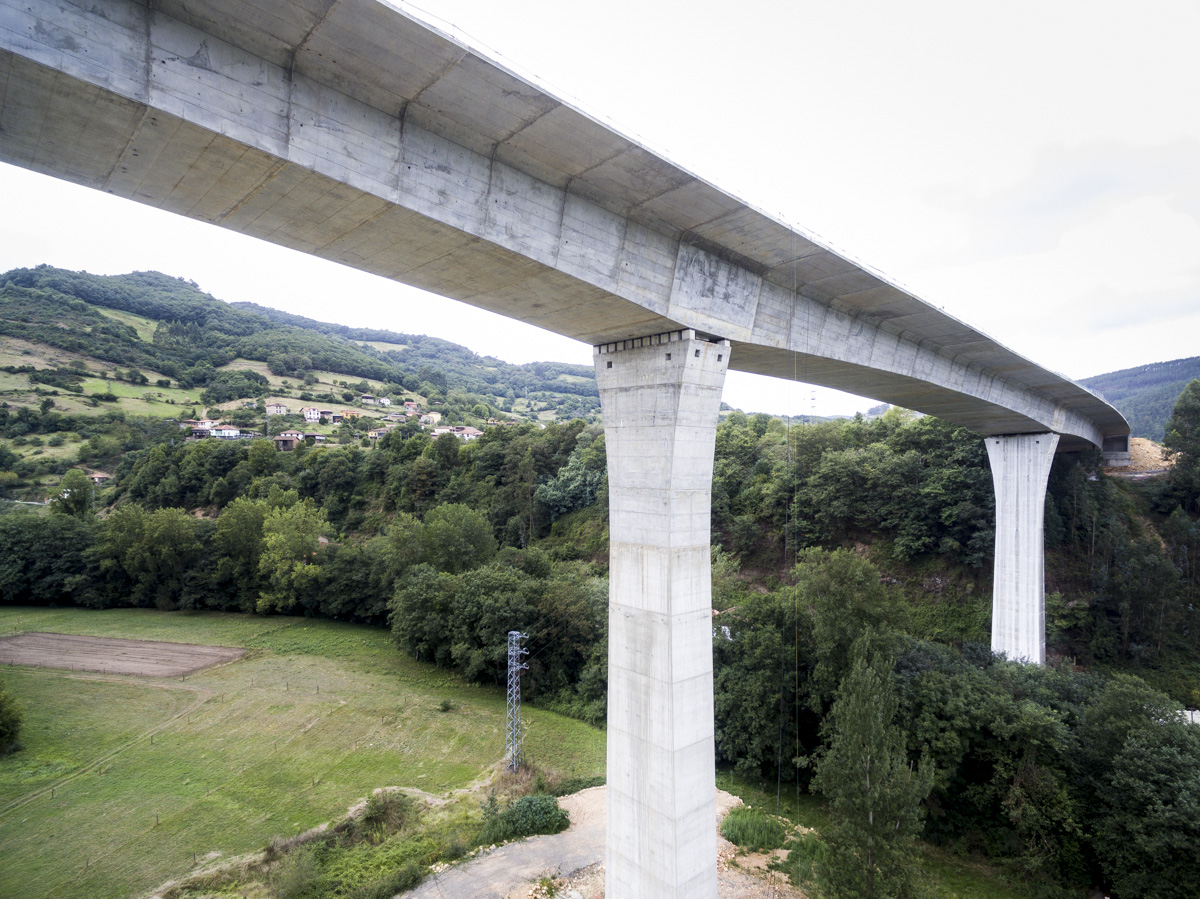 Social Share