The Spanish engineer Javier Manterola Armisén received last Thursday, November 8, in Mexico, the Lorenzo H. Zambrano prize, the highest award given by the Cemex cement company, for his 56 years of experience as a designer of emblematic bridges. The award was collected in his name Antonio Martínez Cutilla, project director at CFCSL.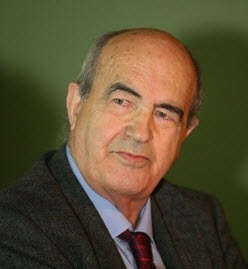 "Engineer Manterola has a human quality and a holistic view of engineering," said Fernando González Olivieri, CEO of Cemex, during the delivery ceremony on Thursday night. González Olivieri highlighted the "heroic dimension" of the engineering present in Manterola's work such as the Puente de La Pepa, inaugurated in 2015 in Cádiz.
Fernando González Olivier, CEO of Cemex.
Social Share