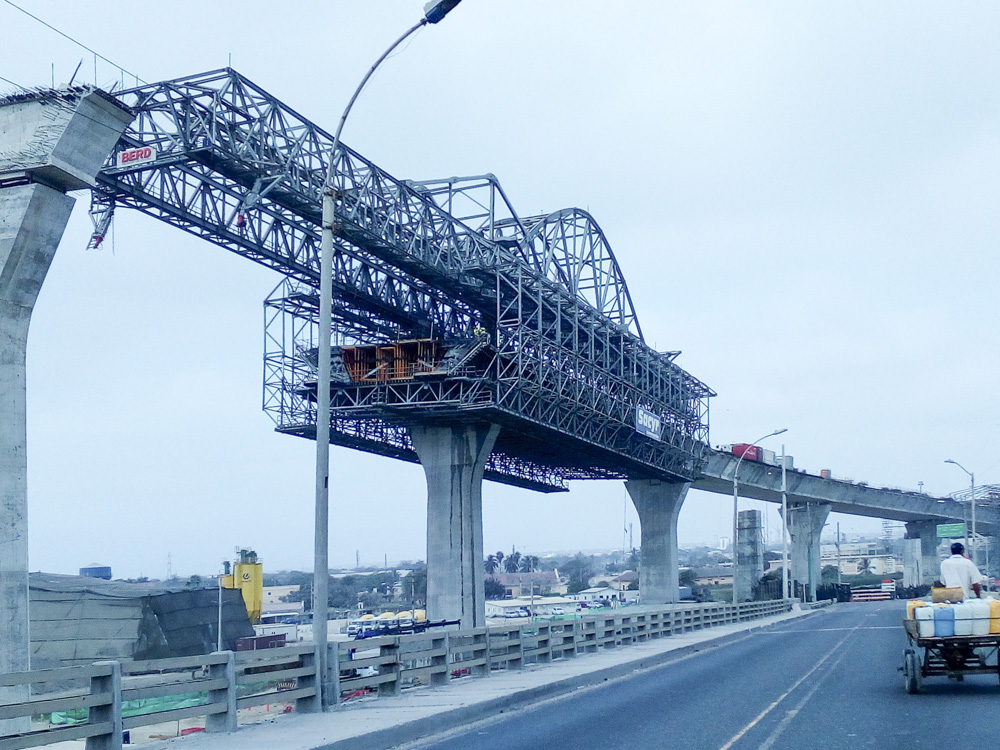 View of the current construction of the approach spans placed span by span with movable formwork provided by BERD. (Photograph: Fernando de Yzaguirre)
According to information published in the Colombian press by the Ministry of Transport, the National Road Institute ("Instituto Nacional de Vías – Invías") and Sacyr have agreed to extend the completion of the project until 2019.
The new Pumarejo bridge was designed by CFCSL in 2013 and the project awarded to Sacyr in 2015. During construction, the project design underwent several changes.
As shown in the photographs, the approach spans are currently being constructed. During the project, CFC's proposal was maintained, an innovative solution in Colombia, consisting of the span by span construction of concrete box sections with significant spans (75 m), using heavy engineering plant, firstly by constructing the central box section and then the cantilevered wings.
The project solution of assembling complete spans with prefabricated concrete segments hung from a launching girder was changed to in-situ construction with movable formwork.
The contractor is therefore employing a team from BERD equipped with an OPS system, a similar solution to the one proposed in the design phase by CFCSL for placement of the concrete segments.
The most unique feature of the project, the section of the cable stayed bridge with a central cantilever constructed span of 380 m, is scheduled to begin in the next few months.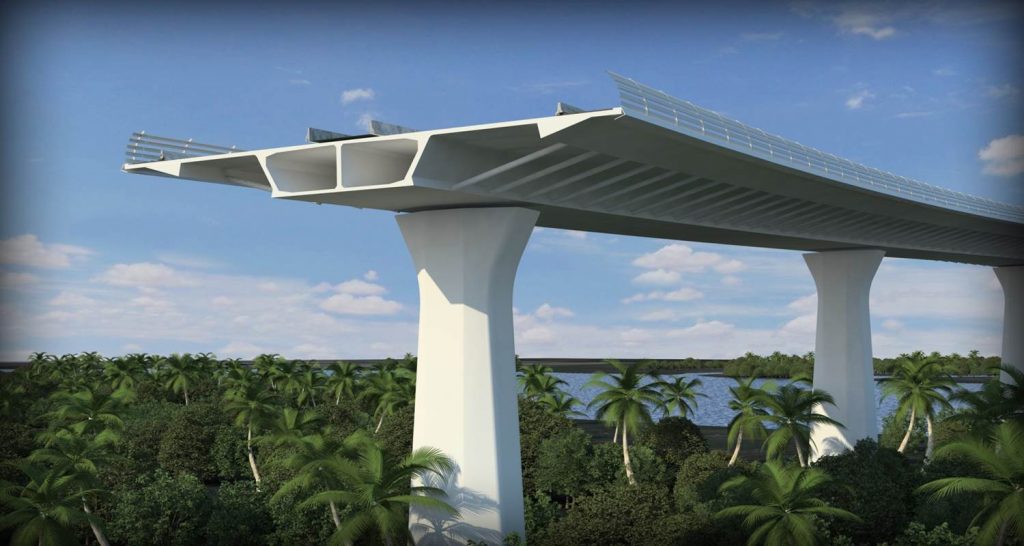 Social Share