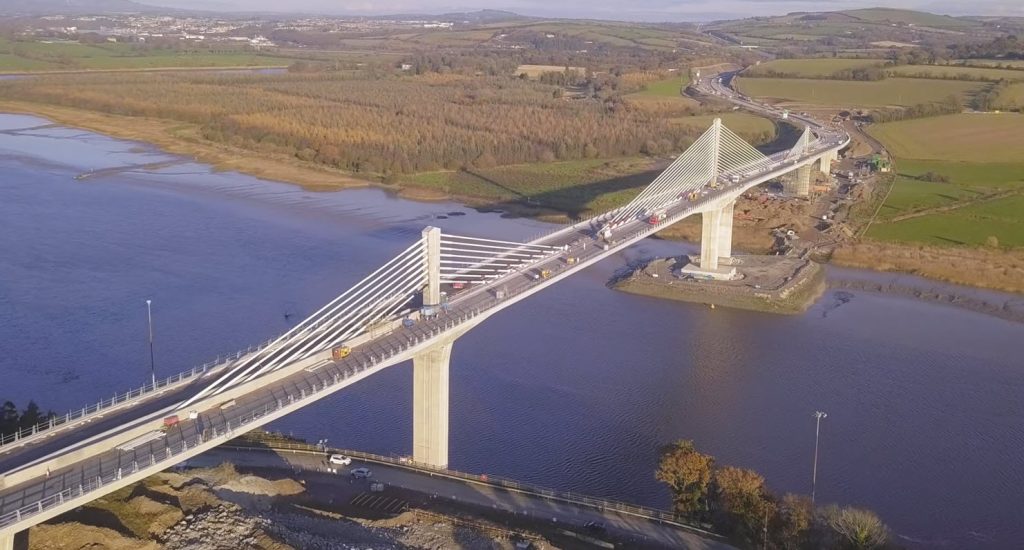 The magazine e-mosty ("e-bridges") is an international, interactive, peer-reviewed magazine about bridges.
It is published quarterly – 20 March, 20 June, 20 September and 20 December.
The magazine brings original articles about significant bridges and bridge engineers from around the world. Its electronic form enables publishing of high-quality photos, videos, drawings, links etc.
The Rose Fitzgerald Kennedy Bridge, with it's 887 m. length, it is the longest bridge in Ireland, with 9 no. spans, of which 4 no. are extradosed: 230 m for the central spans and 95 m for the lateral spans.
Construction works were undertaken by New Ross Joint Venture, consisting of BAM Civil and Dragados. Arup and Carlos Fernandez Casado SL (CFC) acted as designers for New Ross Joint Venture.
Lucía Blanco, CFC senior engineer, and co-author on the monograph, points out the enormous challenge and effort that it has been for the design team to work on a world record bridge in full-span concrete-deck bridges, not only for its length and slenderness achieved but also by the exhaustive geometric control necessary during the execution of the main spans, which reached 140 m. cantilever with a very low profile of tie rods and a 3.50 m deck. of singing .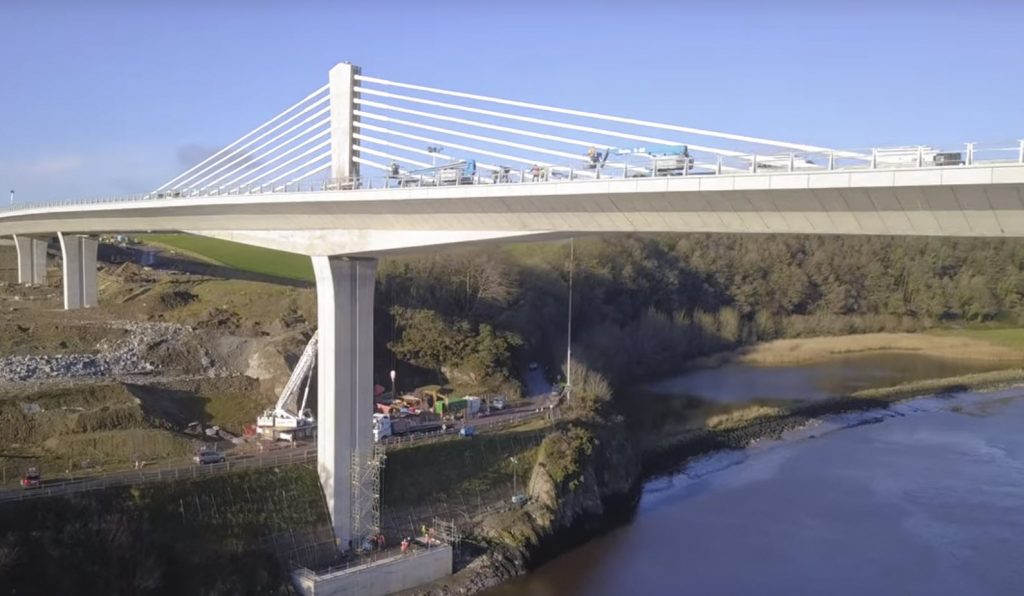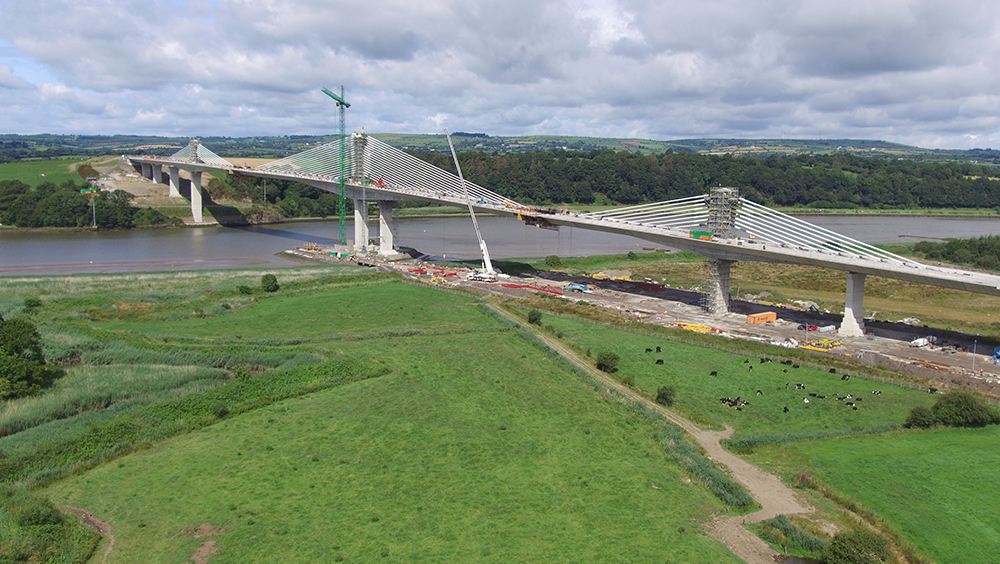 Social Share