The load test of the Engordany Roundabout was carried out on October 6 2014 in Escaldes on the old Massana-bound road in Andorra.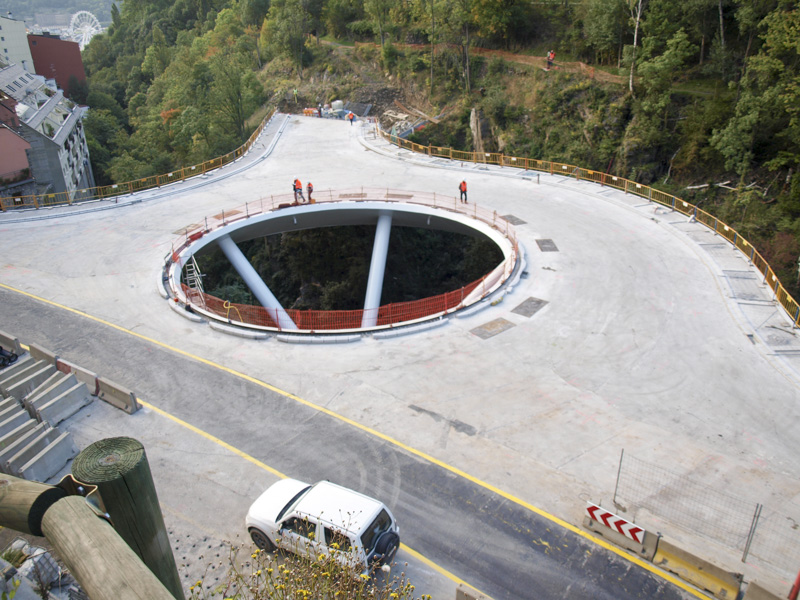 As Guillermo Ayuso Calle, a senior engineer with CFC, points out two loading states were applied using a total on 22 trucks.  In order to carry out the test, traffic on the Escalds-Massana road was interrupted. The structure behaved as expected, showing a very good sag recovery.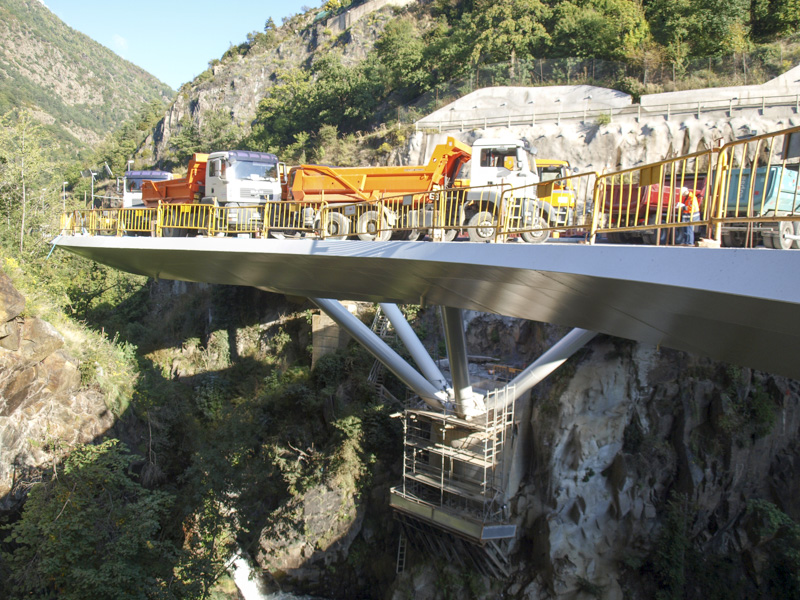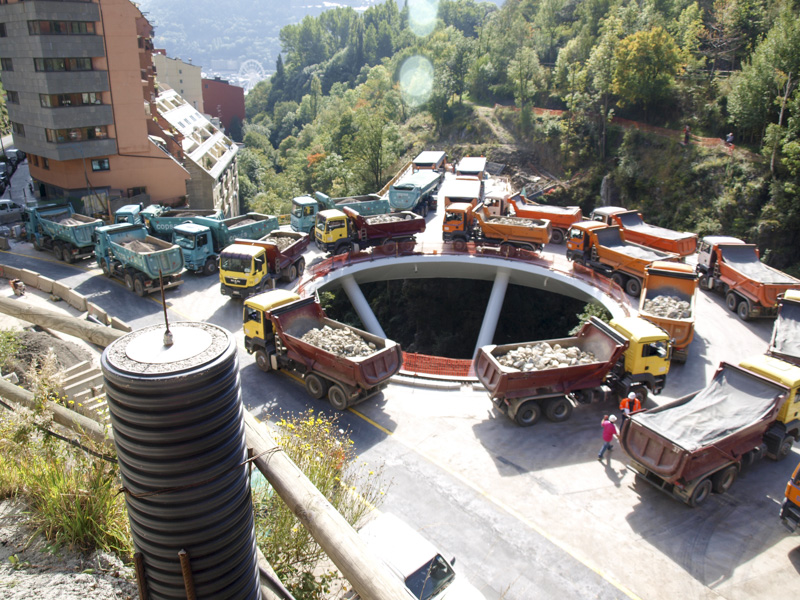 The safety barrier and the paving are to be installed in the oncoming weeks after which the roundabout will be open for traffic.
Social Share