The execution of the piles has begun on the 'Barra Vieja' Bridge over the Papagayo River in the state of Guerrero (Mexico). Of a total of 130 piles of a 1.5 m diameter, more than 40 have been built to date.
The "Barra Vieja' was designed by CFCSL to replace the bridge destroyed by the floods in the State of Guerrero in September 2013, produced by the hurricane "Manuel".
As Guillermo Ayuso, a CFCSL civil engineer explains, this structure is a prestressed concrete sail bridge of a 470 m length and a 220 m long main span. It was designed with no piers within the river since the foundations in the riverbed are unfeasible due to the soil liquefaction phenomenon during earthquakes.  The State of Guerrero is actually the area of Mexico distinguished by the highest seismic activity.

In order to execute the project in the shortest possible time, the deck is to be built by incremental launching. For this purpose, provisional piers are placed within the riverbed, forming maximum 55 m long spans. Once the deck is launched, the stay cables are installed and the sails concreted. The deck is 15 m wide and is composed of two longitudinal, 3 m deep girders, mutually connected with transverse ribs every 5 m.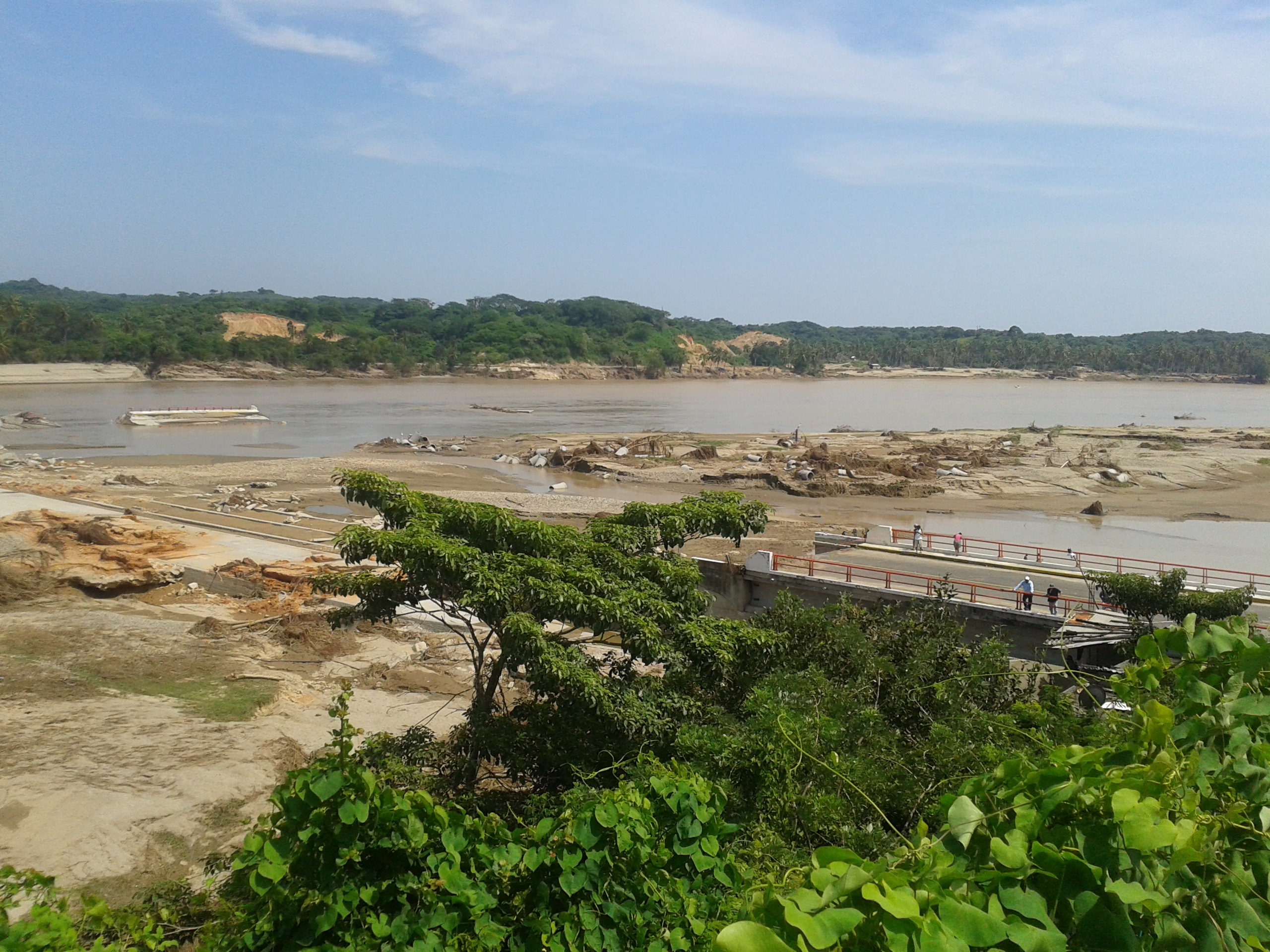 In order to resist seismic actions, longitudinal dampers are placed at the abutments 1, whereas transverse dampers are arranged in the remaining abutments and the piers.
The construction is carried out by our Mexican partner, MEXPRESA.
Social Share