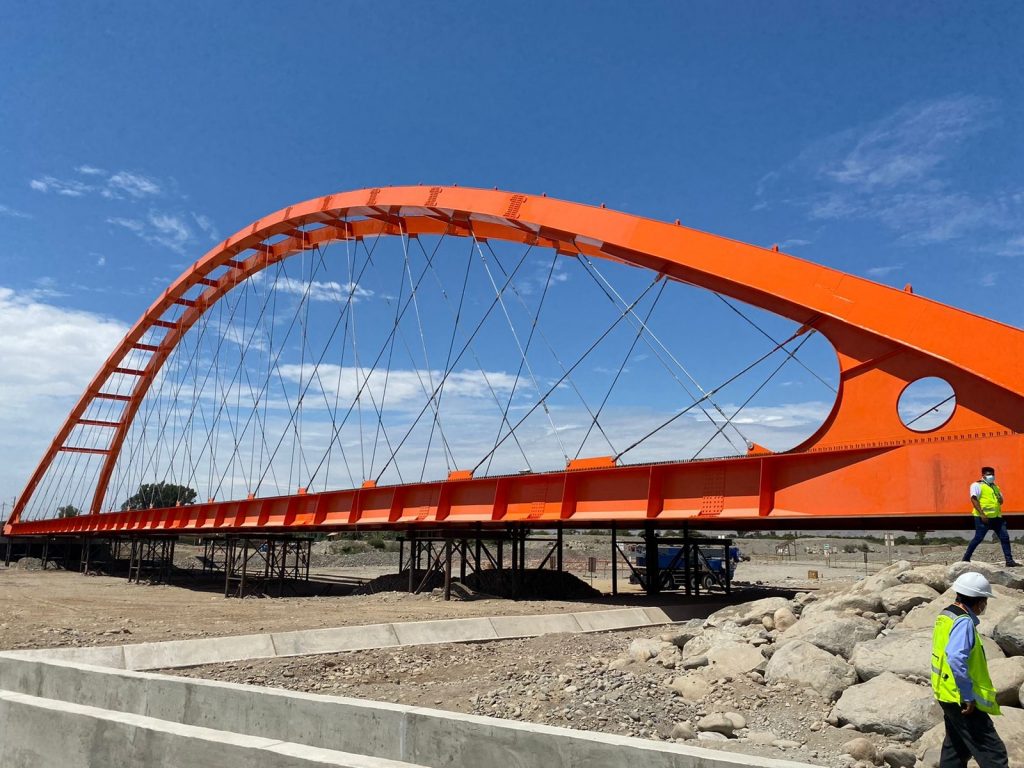 Chamorro Bridge, belonging to the public investment project "Rehabilitation of Bridges Package 2 – lca and Piura (Chamorro Bridge and Accesses and Salitral Bridge and Accesses)", which is part of Ministerio de Transportes y Comunicaciones reconstruction contract awarded to the China Railway Construction Co., Ltd. (CREC) group in 2020.
CFC Peru is responsible for the supervision of the execution of the works for Ministerio de Transportes y Comunicaciones.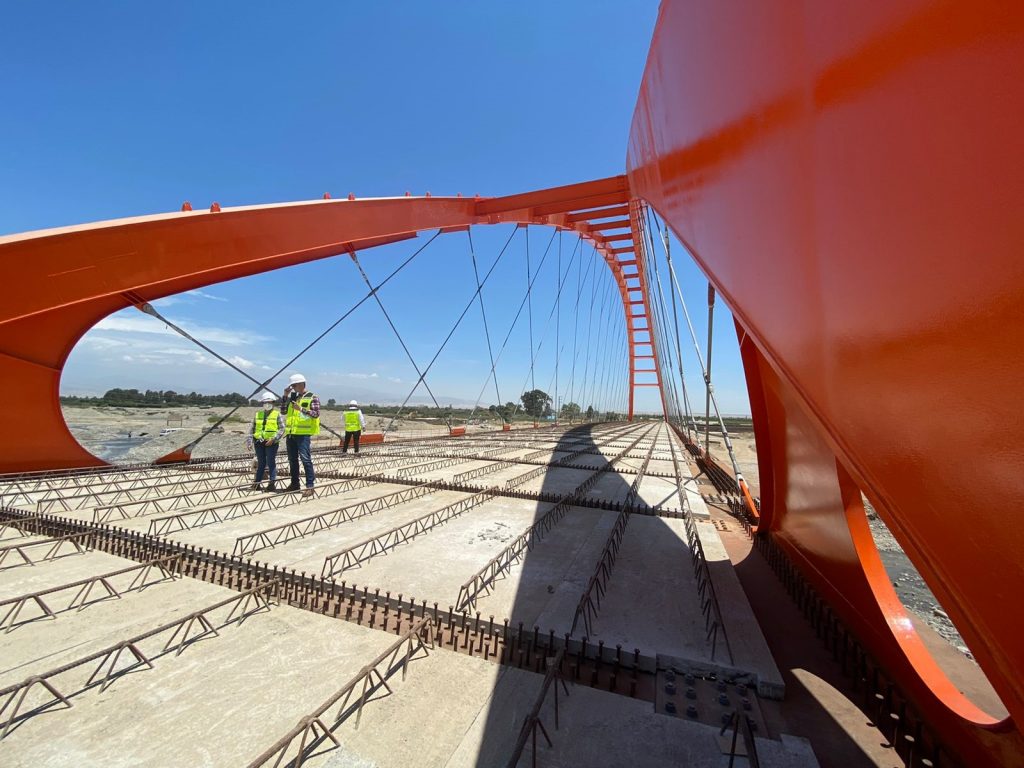 The bridge crosses the river with a single span of 160 m by means of a self-anchored network arch. The steel-concrete composite deck is made up of longitudinal double-T beams connected by transversal beams spaced every 4 m and a 30 cm thick concrete slab (8 cm precast slab + 22 cm cast in-situ slab), with a double arch located at the edges of the bridge.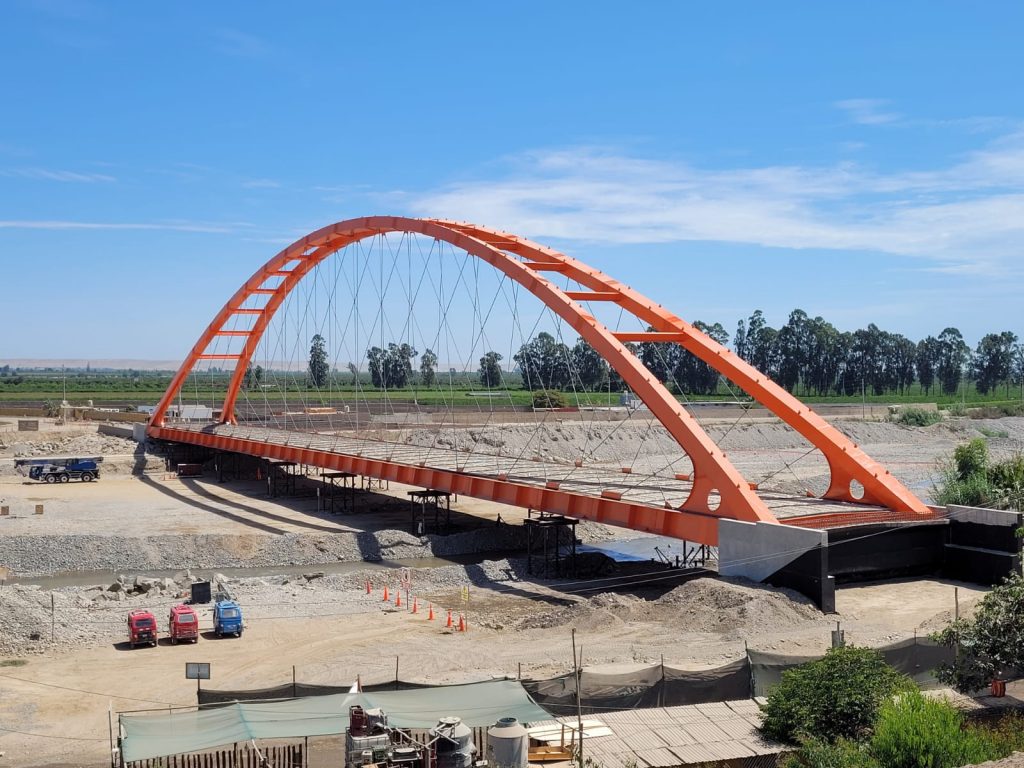 The steel structure was fabricated in China, where, as part of CFC´s scope of work, the workshop was supervised in association with the University of Tongi in Shanghai, 同济大学.
Social Share