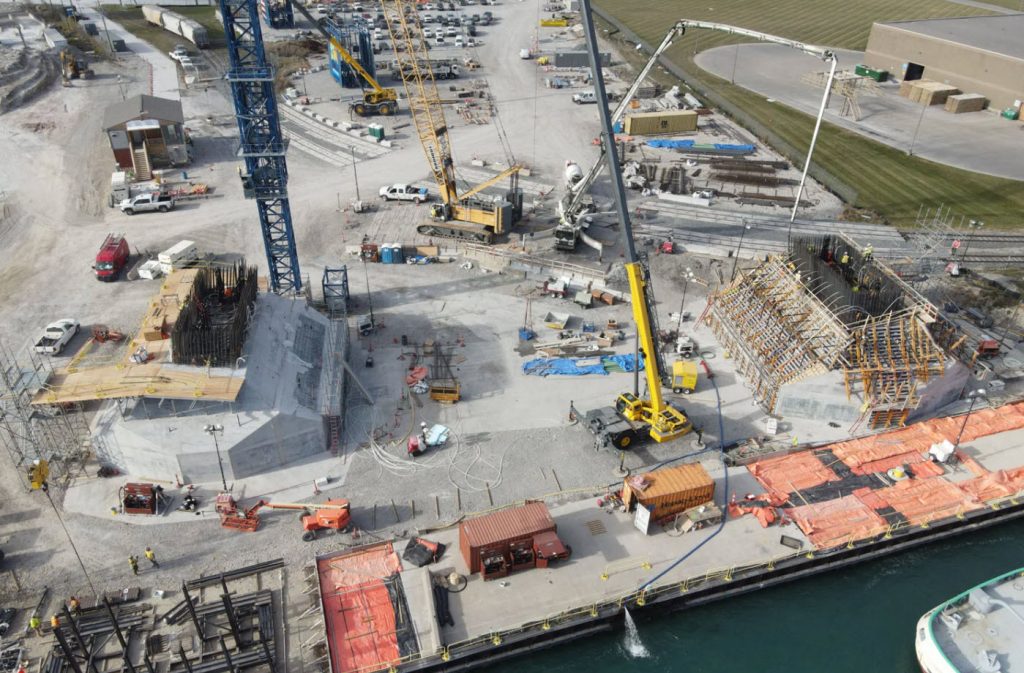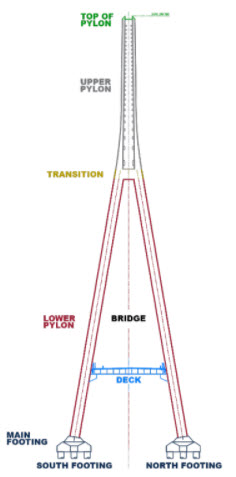 Construction of the main bridge tower footings are complete on the Canadian site, with work beginning on the bridge towers.
The US site tower footings will be complete in the coming weeks.
The main bridge towers will be approximately 220 metres/720 feet high when complete and include the lower pylon and upper pylon. The lower pylon is 140 metres/460 feet in height, approximately 2/3 of the total height of the tower and is composed of 29 different segments.
Each segment has an average height of 4.74 metres/15.5 feet and will be constructed using a tower crane climbing system that will progress or "jump" vertically up the tower every few months. Each tower leg segment requires 110 cubic metres/247 square feet of concrete and 50 tonnes/110,230 pounds of rebar.
The upper pylon is approximately 80 metres/260 feet and make up the last 1/3 of the tower height and will house the cables that support the bridge deck. Construction of the footings for the bridge side span and anchor piers are also underway on both sites. There are six foundations and anchor piers on each side of the border that will support the main bridge structure over the river.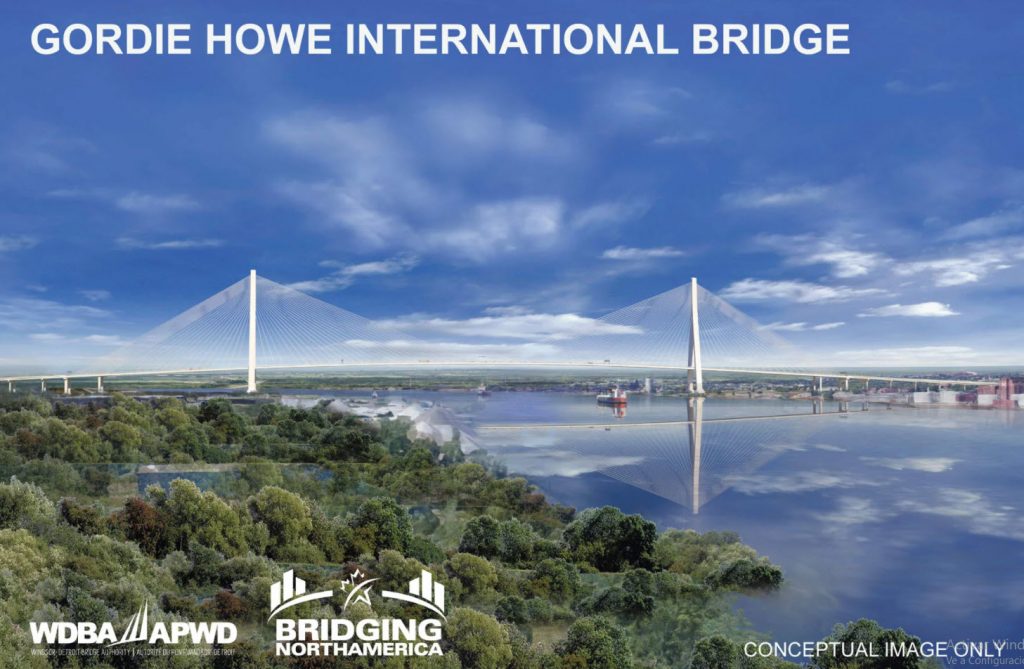 Social Share