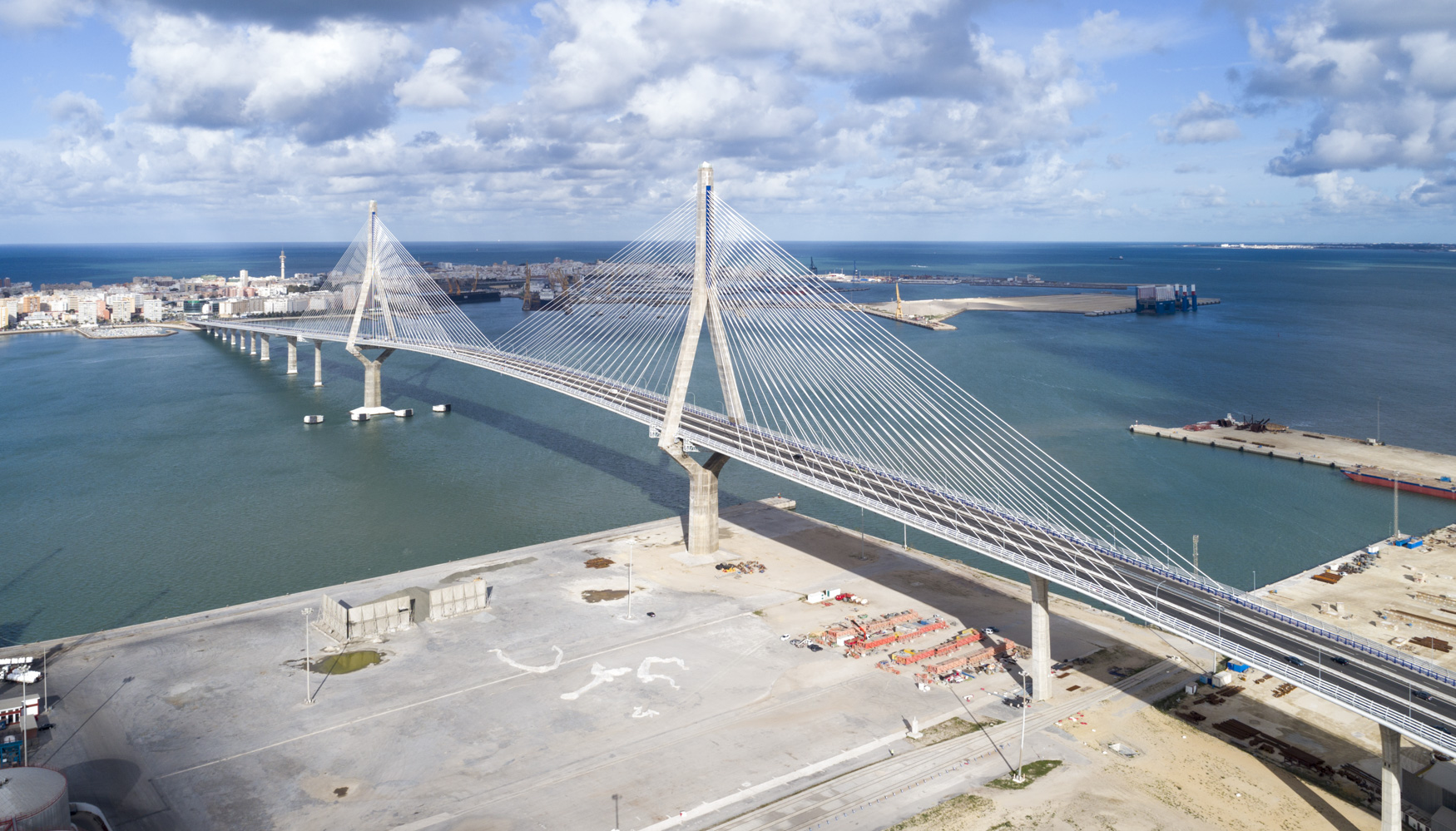 The 1812 Constitution Bridge over the Cadiz Bay, designed by the CFCSL project office, has won the ACHE 2017 Award for the best engineering works in the category of Bridges.
The Ache Engineering Awards are aimed at highlighting projects that, due to their quality, importance and innovation, contribute to the progress of structural concrete and structures in general.
The Panel of Judges in charge of deciding the Awards was comprised of representatives from ACHE and other institutions: the Polytechnic University of Madrid School of Civil Engineers, University of La Coruña School of Civil Engineers, Eduardo Torroja Institute of Construction Science, Official Association of Civil Engineers and Supreme Council of Architects.
Premiados:
Puente de la Constitución de 1812 sobre la bahía de Cádiz
Viaducto de Almonte, Cáceres (Accésit)
Edificio Orona Zero, Hernani
Nueva sede del BBVA en Madrid (Accésit)
Pasarela del Pilar sobre el río Urumea en Martutene, San Sebastián
Categoría Rehabilitación Estructural:
Rehabilitación del mercado de Sant Antoni en Barcelona
Rehabilitación del puente colgante de San Vicente, Brasil (Accésit)
Categoría Fachadas y Cubiertas:
Nueva cubierta del Estadio de San Mamés, Bilbao
Viaducto sobre el río Ulla en el eje Atlántico de Alta Velocidad, La Coruña
Reposición de las cubiertas de la catedral de Nuestra Señora de los Remedios en La Laguna (Accésit)
The presentation of awards will take place during the closing dinner of the VII Triennial Congress of the scientific-technical association of structural concrete – ACHE ("Asociación Científico-Técnica del Hormigón Estructural – ACHE"), to be held in La Coruña from 20 to 22 June 2017, an excellent international meeting of professionals and specialists in the area of structures, whose technical knowledge is supported by previous editions.
At the Congress, Guillermo Ayuso, a CFCSL engineer, will give two presentations: one on the Barra Vieja Bridge in Mexico and the other on the Engordany Roundabout in Escaldes, Andorra.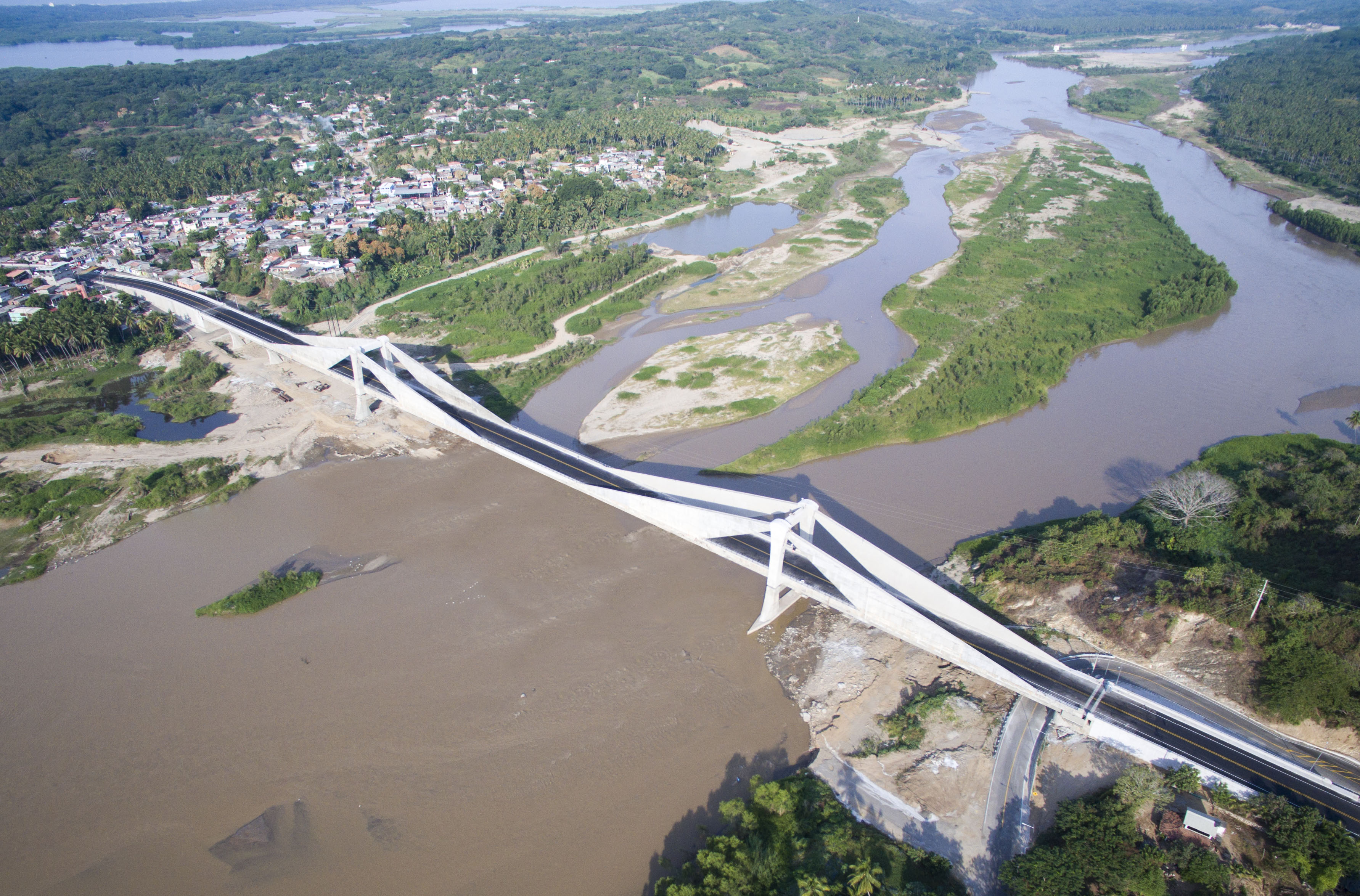 (Barra Vieja bridge, 2017. México)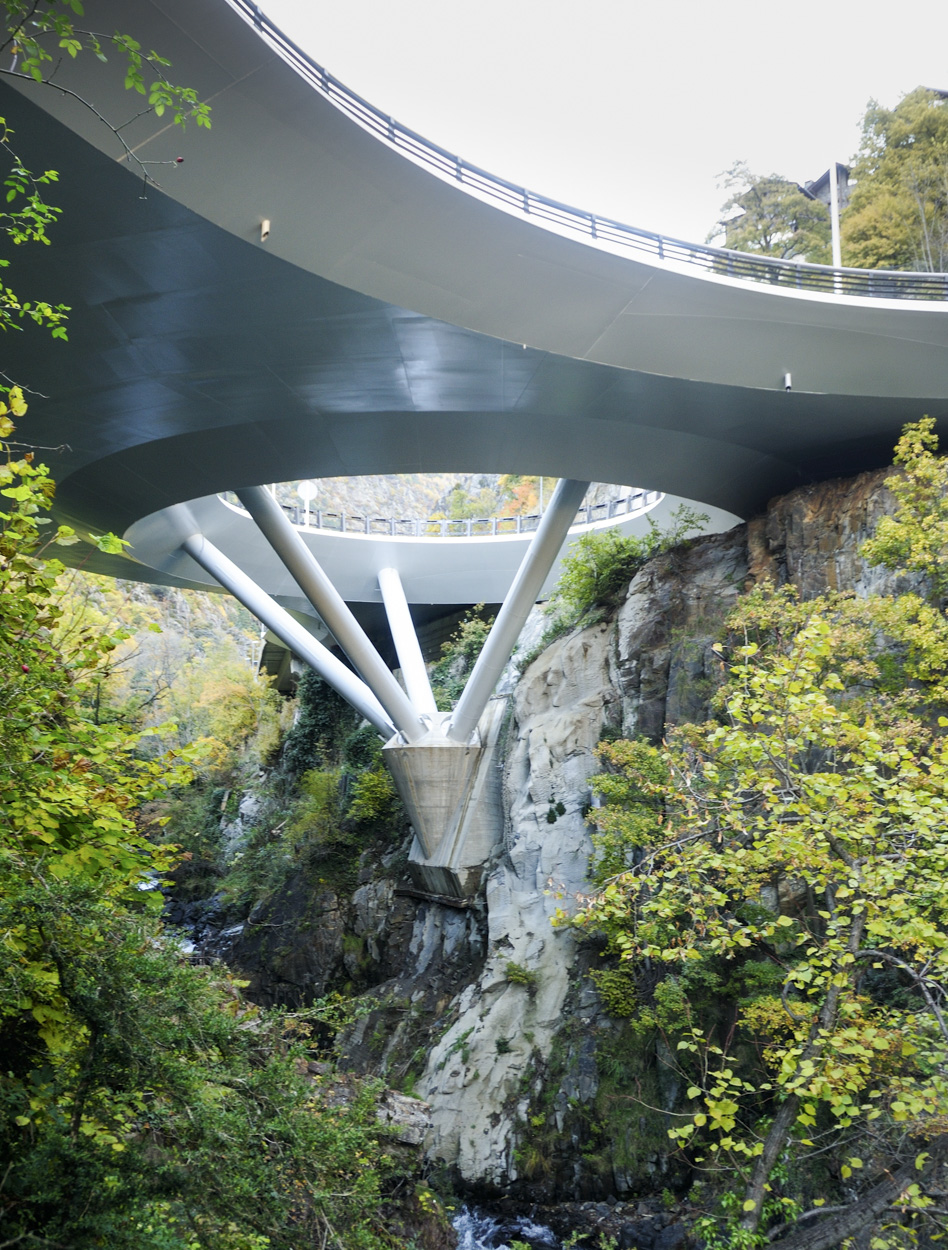 (Engordany roundabout, Andorra)