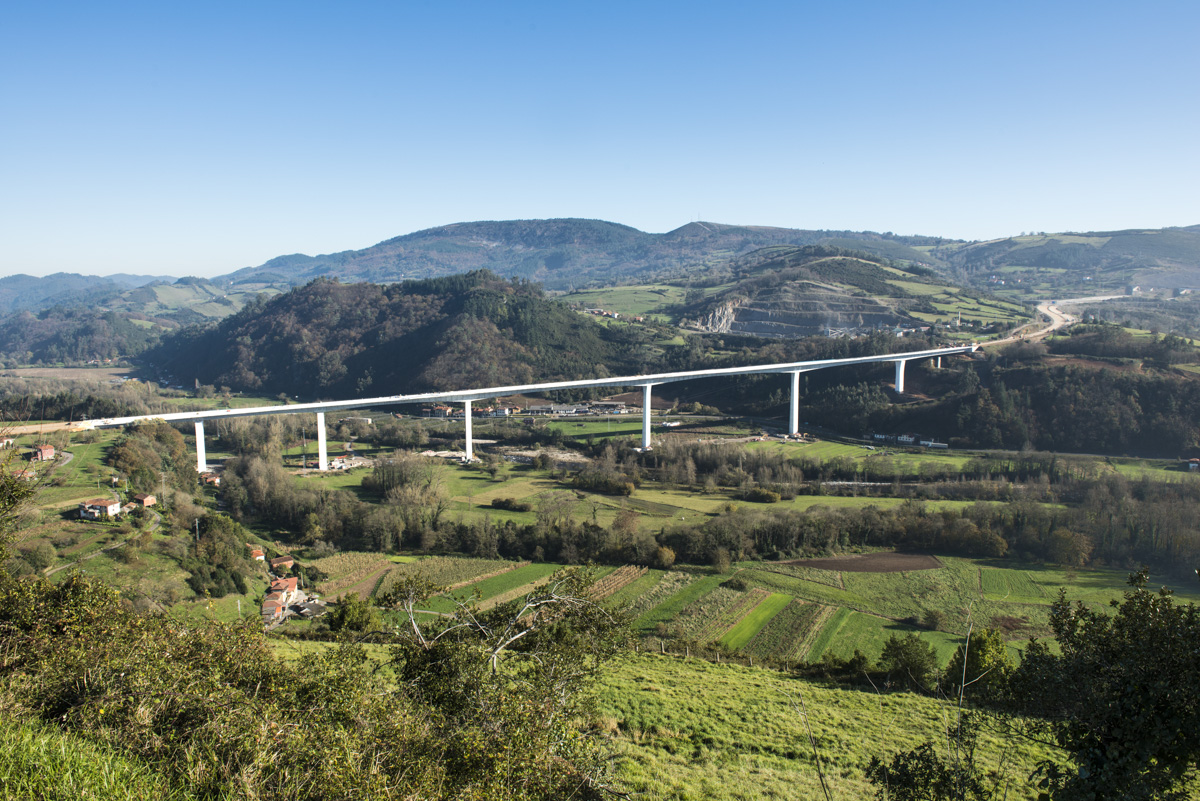 CFCSL has designed the new bridge over the Narcea river, which is located on the new section of the A63 highway between Doriga and Cornellana, Asturias. It is a unique structure, 875 meters long and 75 meters high above the bottom of the river. Valley. It has six piers and seven spans, the most important of which has a span of 175 meters, flying over the riverbed. Five of the six piers have had to be deeply grounded by means of 2-meter diameter piles as they were located on the alluvial of the Narcea River.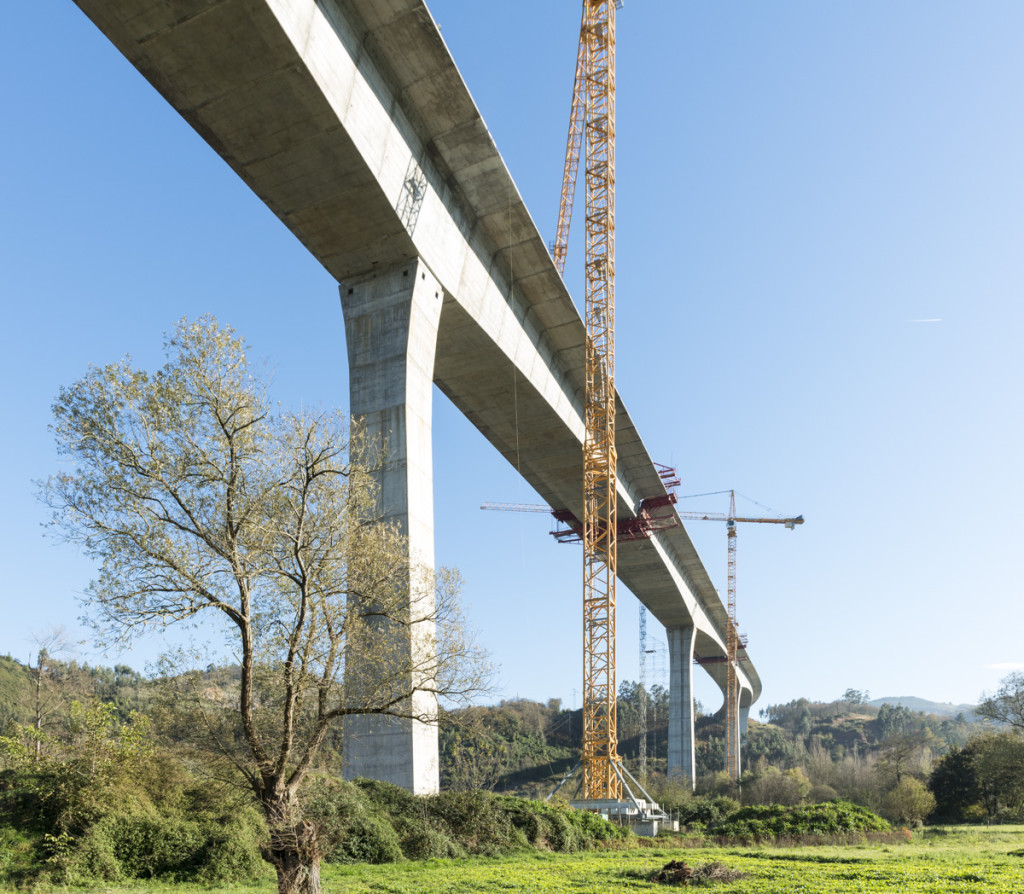 The deck of the bridge is made up of a prestressed concrete box. The width of the deck, 23.2 meters, allows both carriageways of the highway to be housed in the same structure. The deck is built for the most part using the cantilever advance technique, which allows the construction of the viaduct without falsework.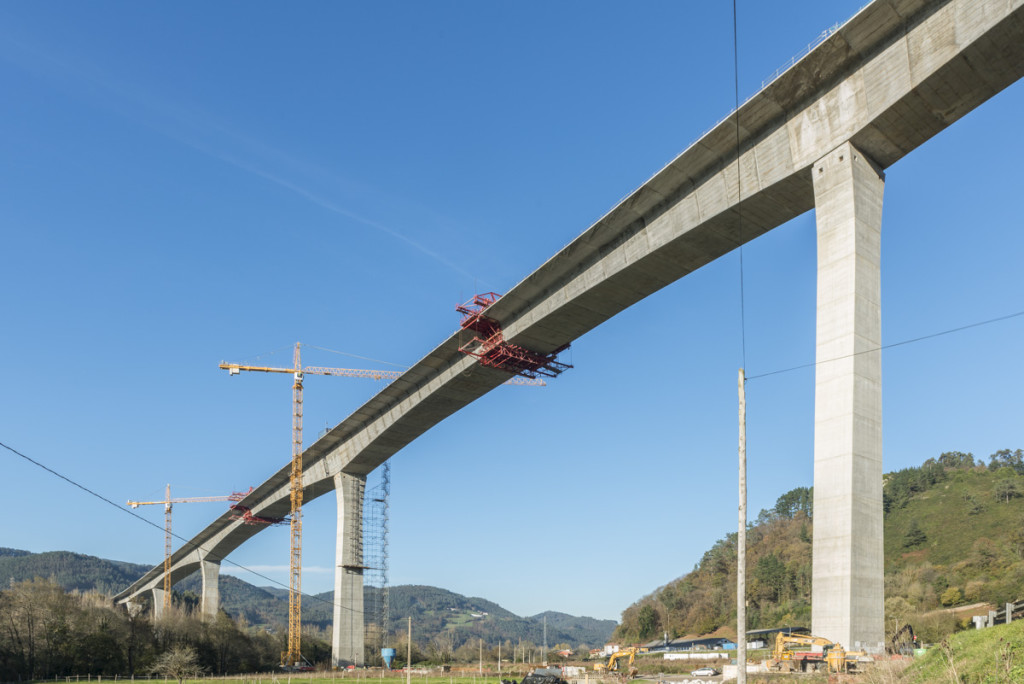 This allows the construction of the viaduct to be largely independent from the ground, which reduces the environmental effects under the structure, something that is mandatory at this junction of the highway over the Narcea valley.