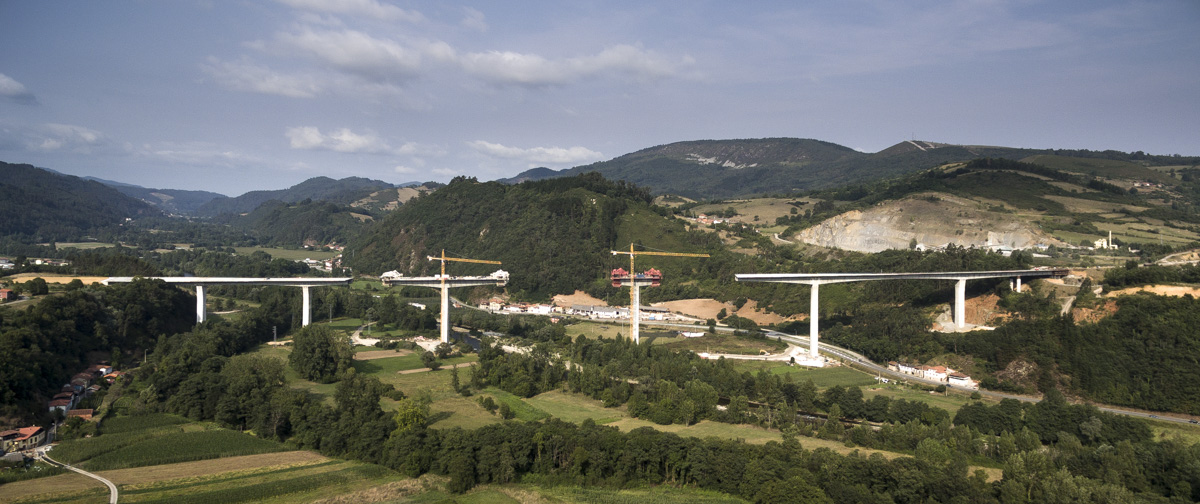 Work on the viaduct over the River Narcea continues to progress well. Piers P1, P2, P5 and P6, totaling 520 m are now completed and joined at the center of the span and the final P3 and P4 piers, 50 m and 110 m concreted respectively, with symmetrical end cantilevers of 85 m. that will structure the  principal central span of 175 m.
At the current pace of 1 precast segment per cantilever and pier, in other words, 20 m per week, the work on the deck is expected to conclude at the end of this year 2016.
The viaduct over the River Narcea, at the Dóriga-Cornellana section of the A-63 Highway from Oviedo to La Espina is the property of the Ministry of Public Works and was built by Acciona infraestructuras according to the design and technical construction assistance of Carlos Fernández Casado, SL.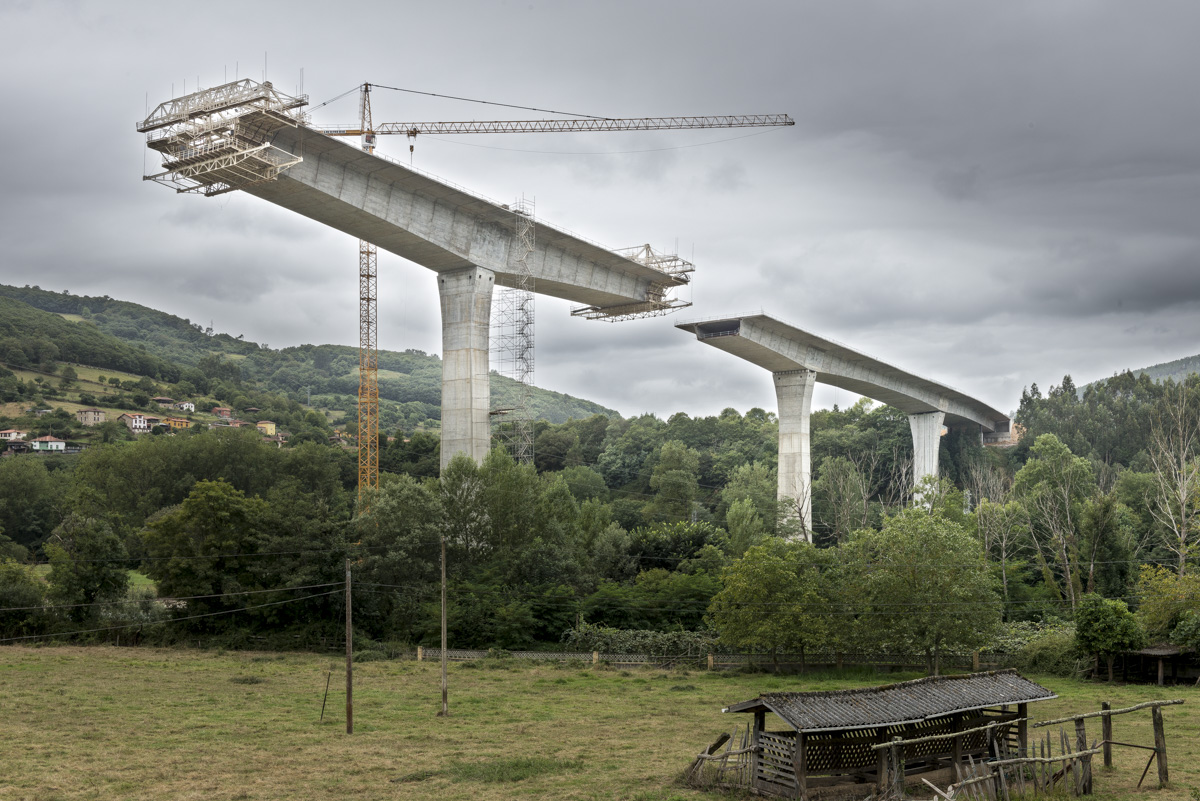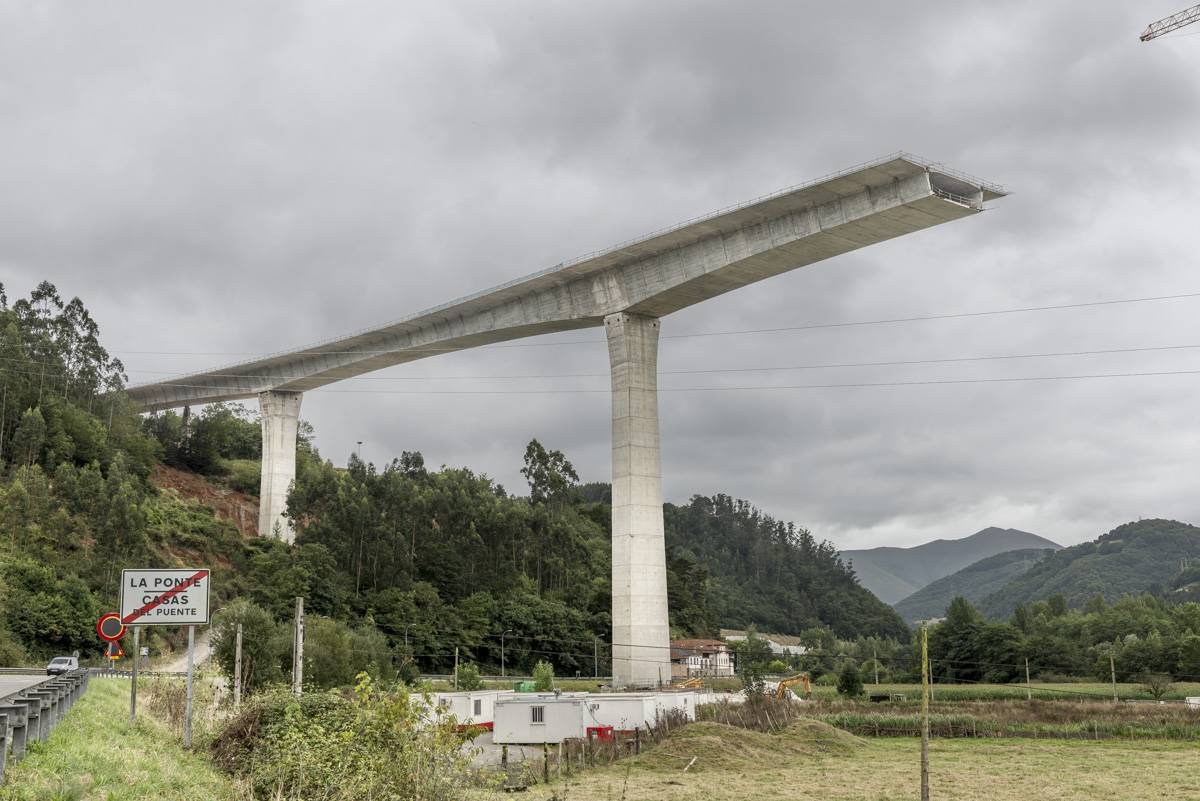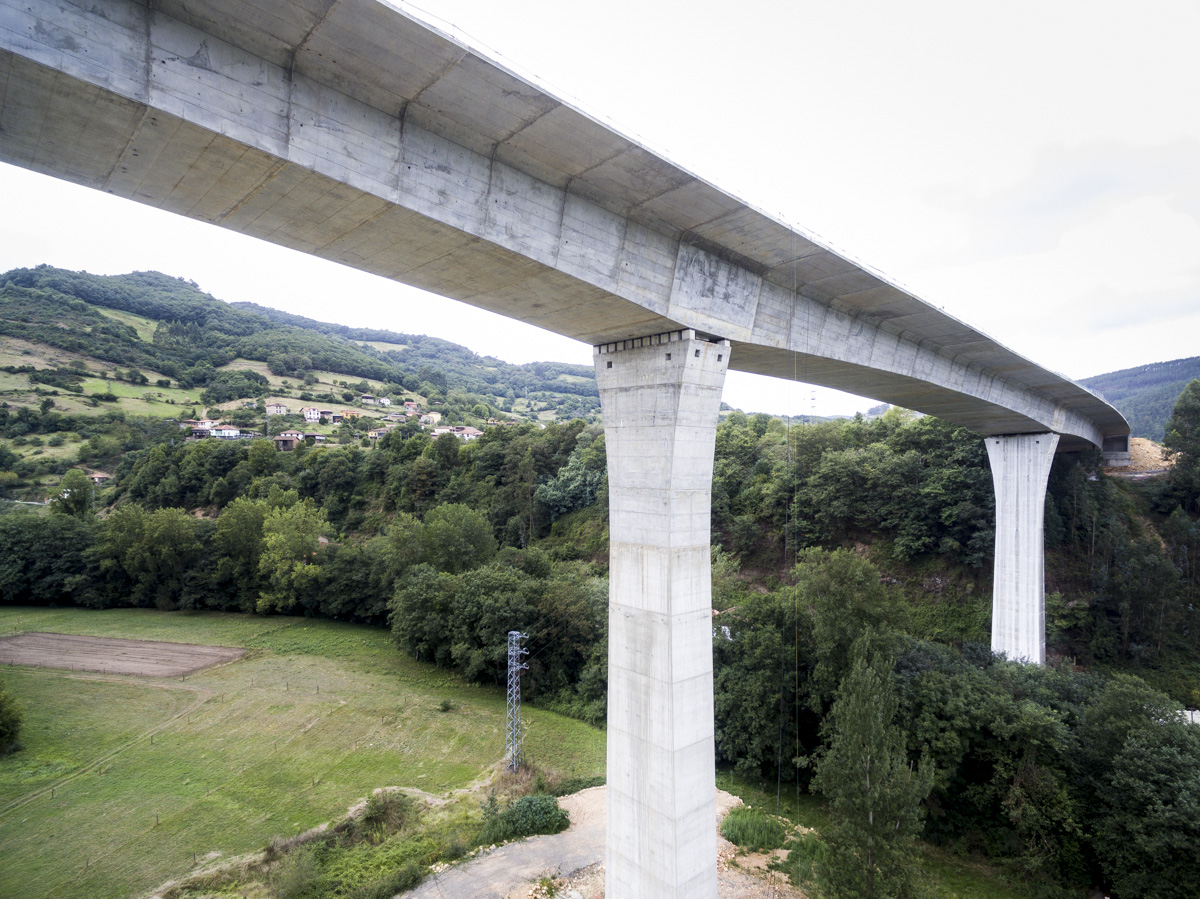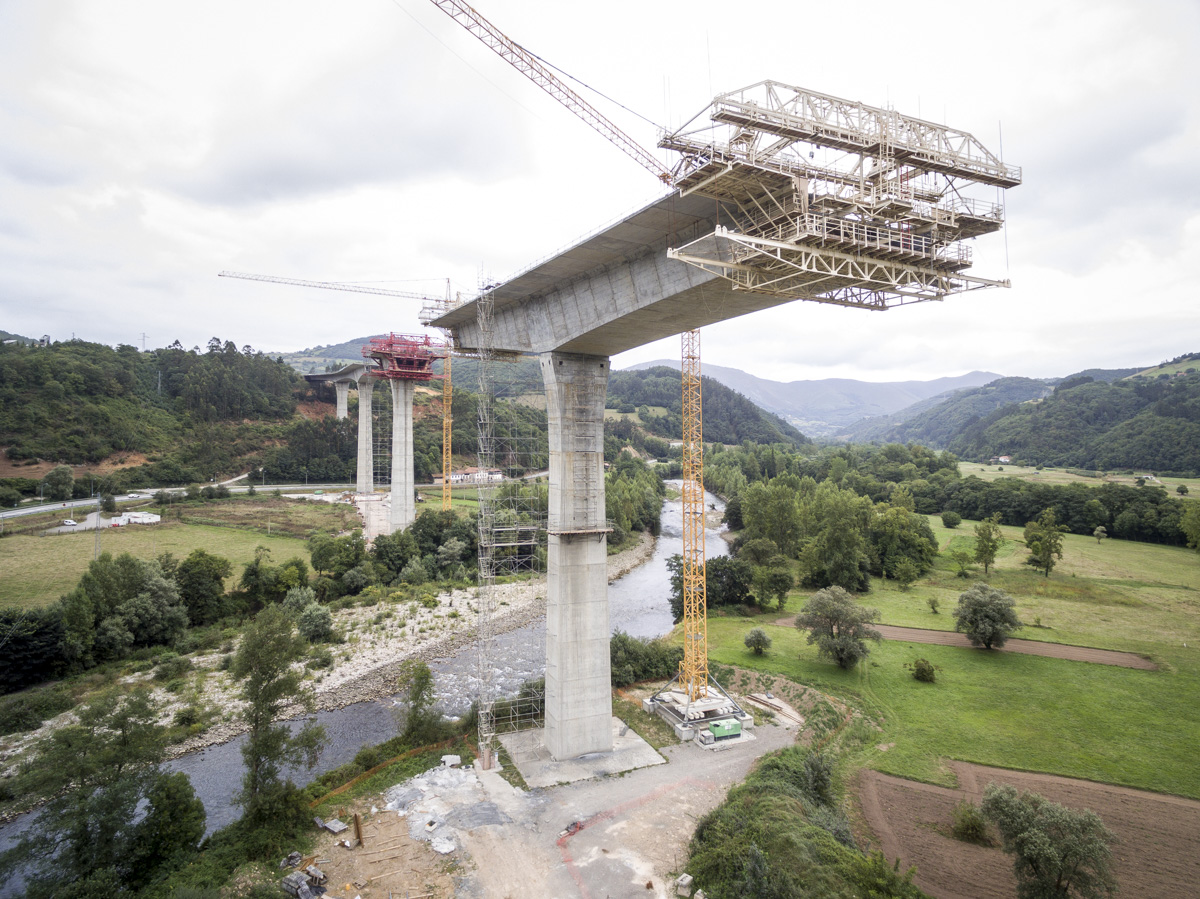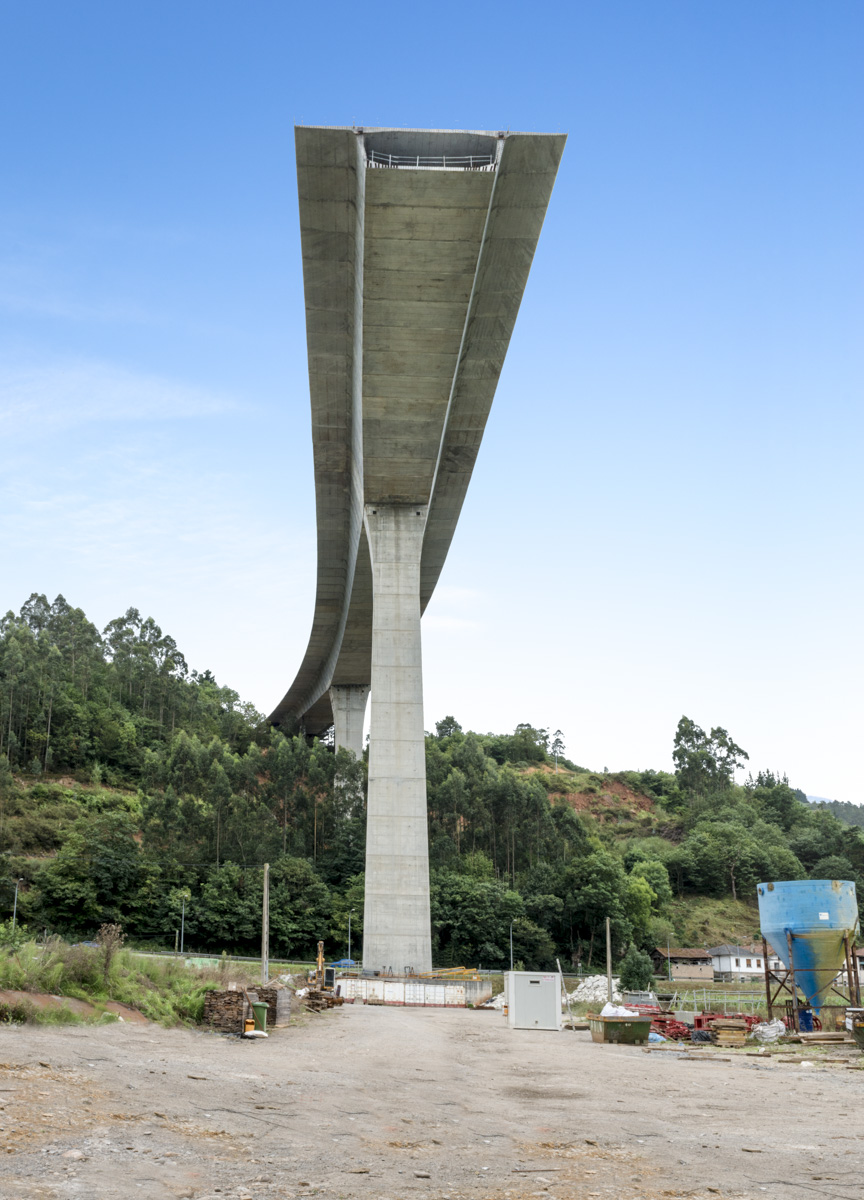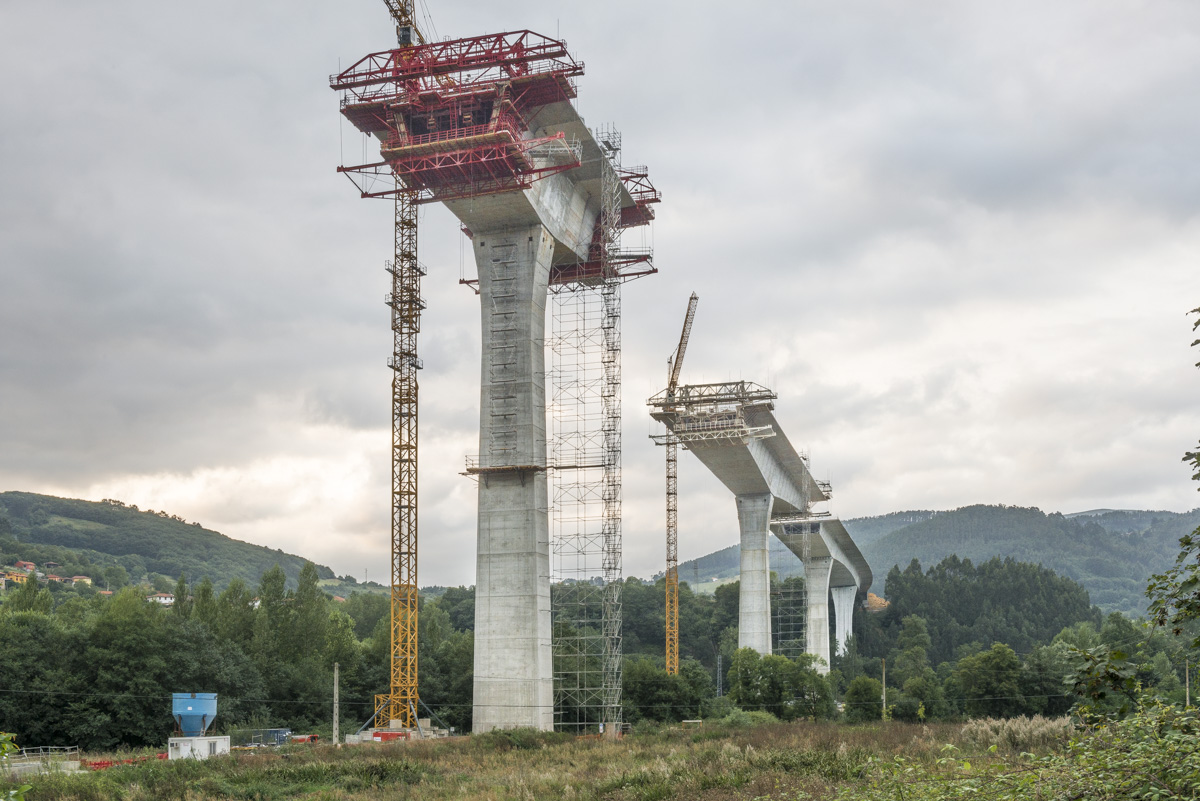 Social Share