The Viaduct over the Narcea River, on the new section of the A63 motorway between Doriga and Cornellana, Asturias, is a unique structure 875 meters long and 75 meters high above the valley floor.
The viaduct has six piles and seven bays, the most important of which has a span of 175 meters, girder Spain's record next to the Montabliz bridge.
For more information click on the following link.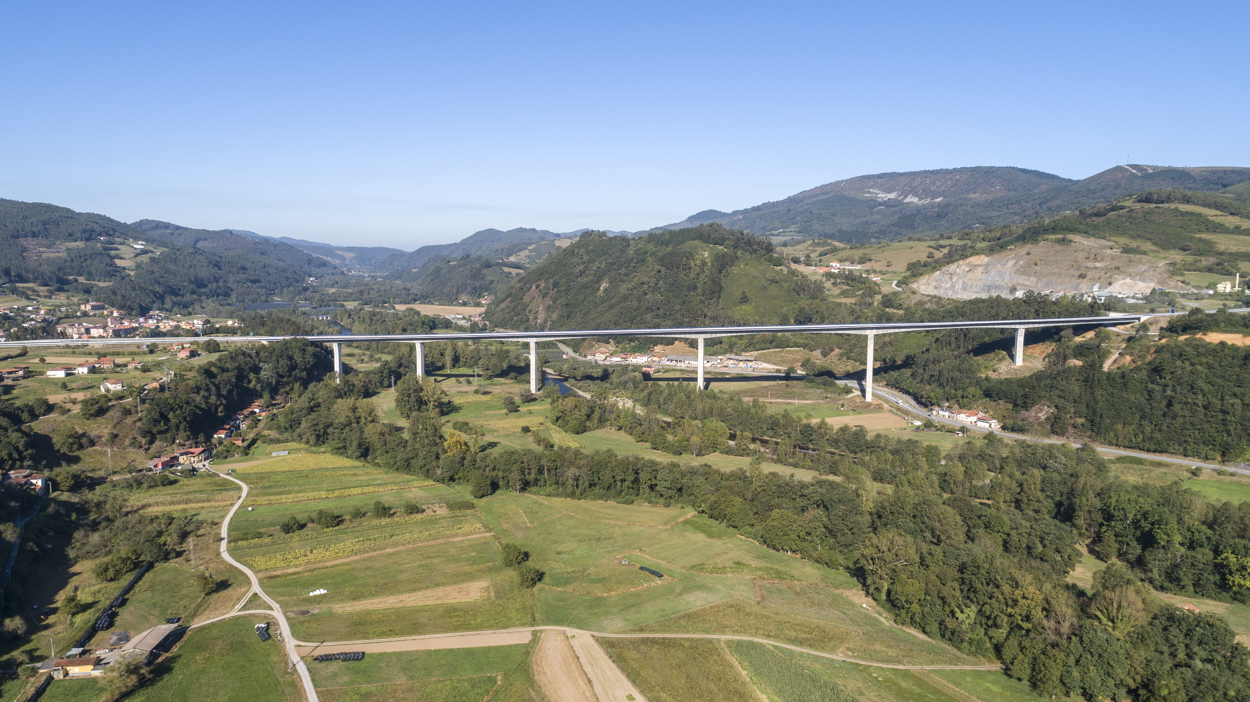 Social Share