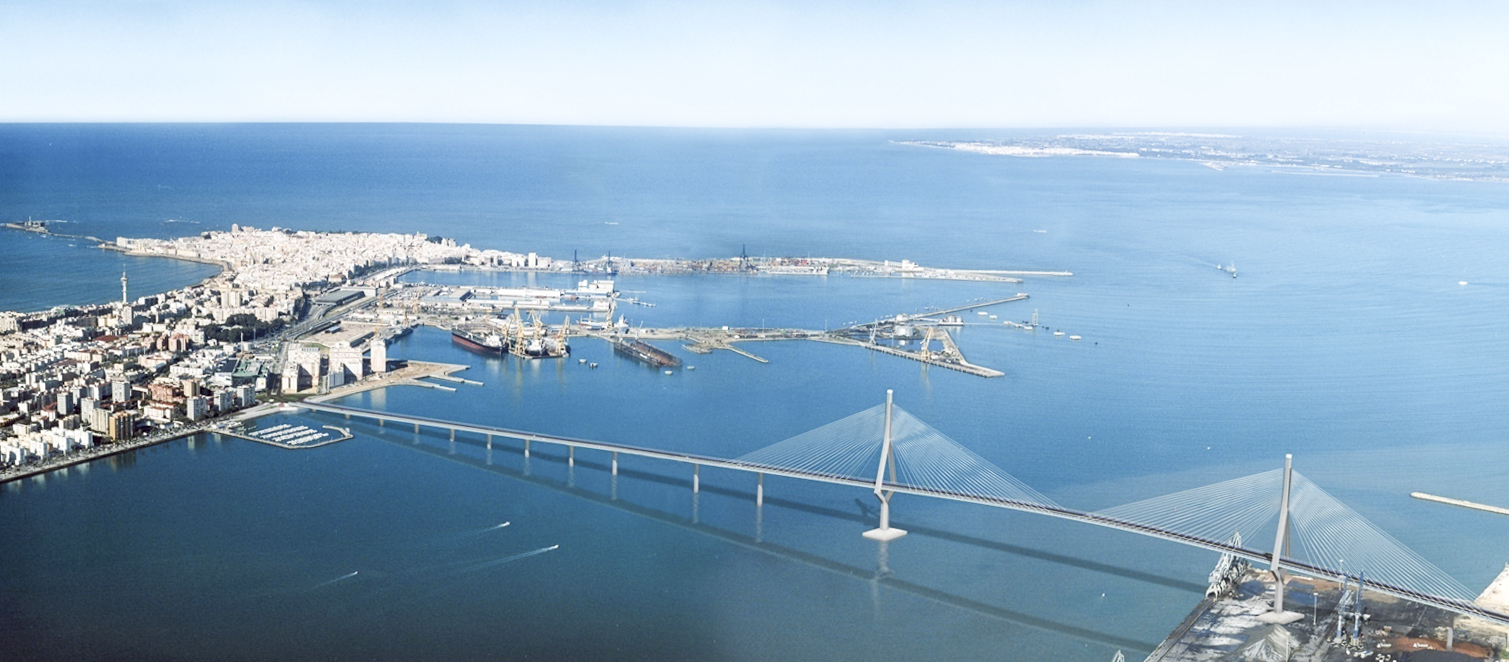 The access to the city of Cadiz from the Carranza Bridge or from the southbound motorway made it necessary to drive right through the city along the Andalusia Avenue in order to reach the Port and the Old Town.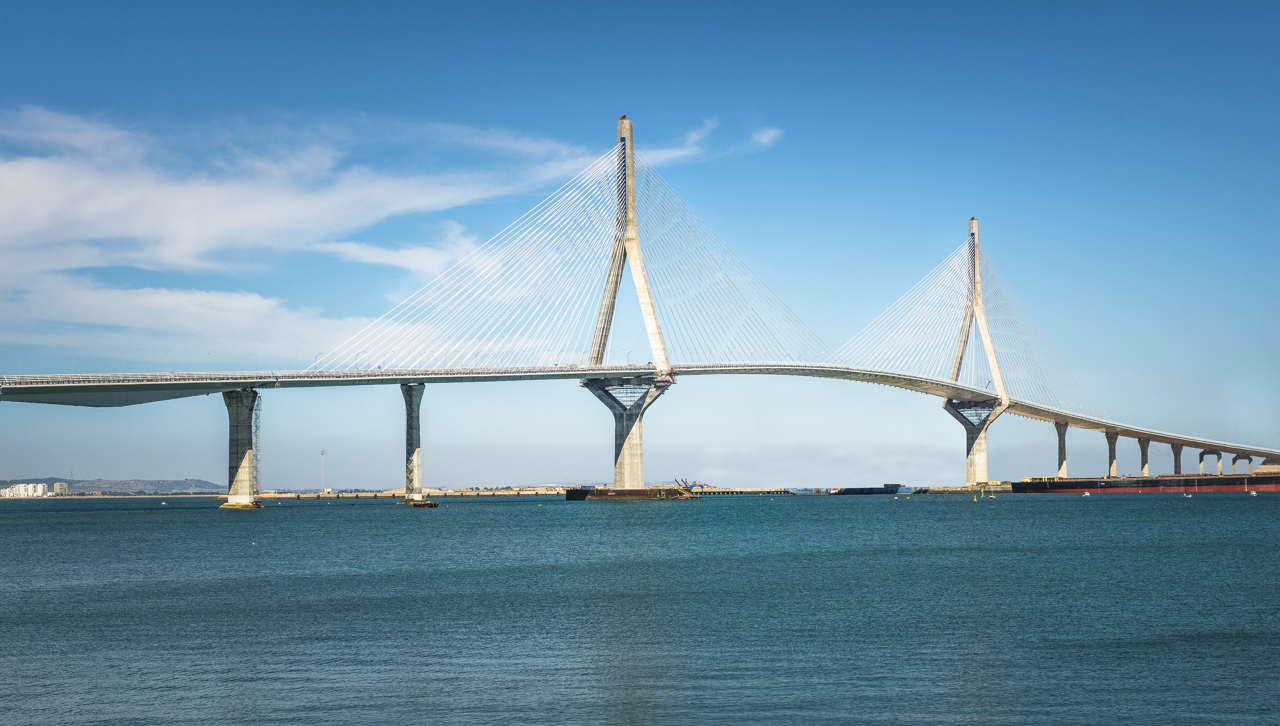 Road traffic along this thoroughfare became easily congested even when passage over the José León Carranza Bridge, often jammed by heavy traffic as well, was possible. This is why the authorities of the Spanish Ministry of Public Works and Transport decided to fulfil the old aspiration of the city to build a new access that would reach Cadiz directly from Puerto Real, ending up on the other side of the city on the Bahía Avenue right by the Port and the Old Town.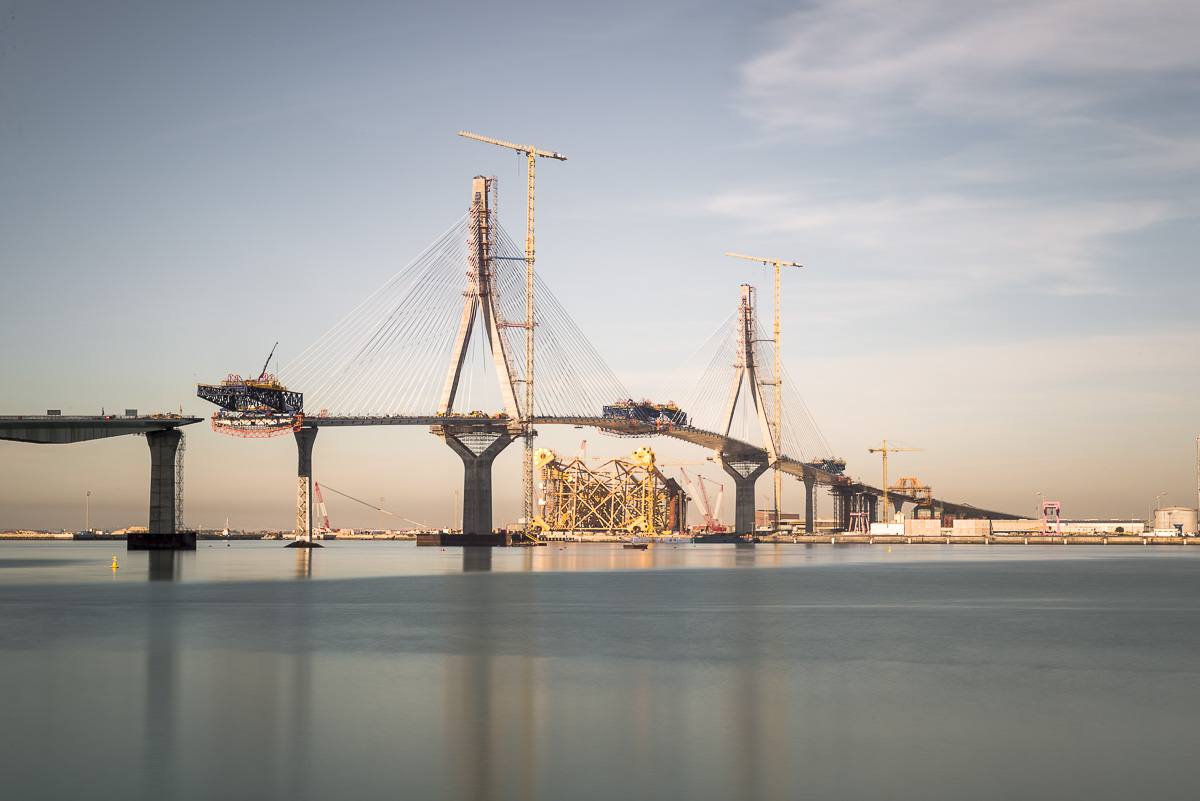 The Bay navigation canal by the Cabezuela, Puerto Real Quay, is 400 m wide and 14 m deep. The port authorities enlarged this clearance gauge up to 540 m to avoid occupying the shore of the Cabezuela Quay and to enable easier ship manoeuvring. One of the bridge piers, the one on the Cabezuela Quay side, is placed as far as 70m into the Quay, thus facilitating loading and unloading operations from the service cranes. As for the vertical clearance, due to the maximum slopes compatible with road traffic and the distance that separates the navigation canal from the city of Cadiz, the carriageway reaches the formidable height of 69 m, which makes this bridge one of the world´s highest.
However, at the insistence of Navantia whose offices are located within the Bay, the vertical clearance gauge was set at 100 m and the horizontal clearance at 140 m. This circumstance made us design a bridge of a 185 m span and a 245 m length: the largest bridge of its kind in Spain. This concept was later modified and replaced by a demountable deck allowing for the possibility of the passage of an exceptional device. The demountable stretch is composed of a simply supported deck of a 150 m span length.