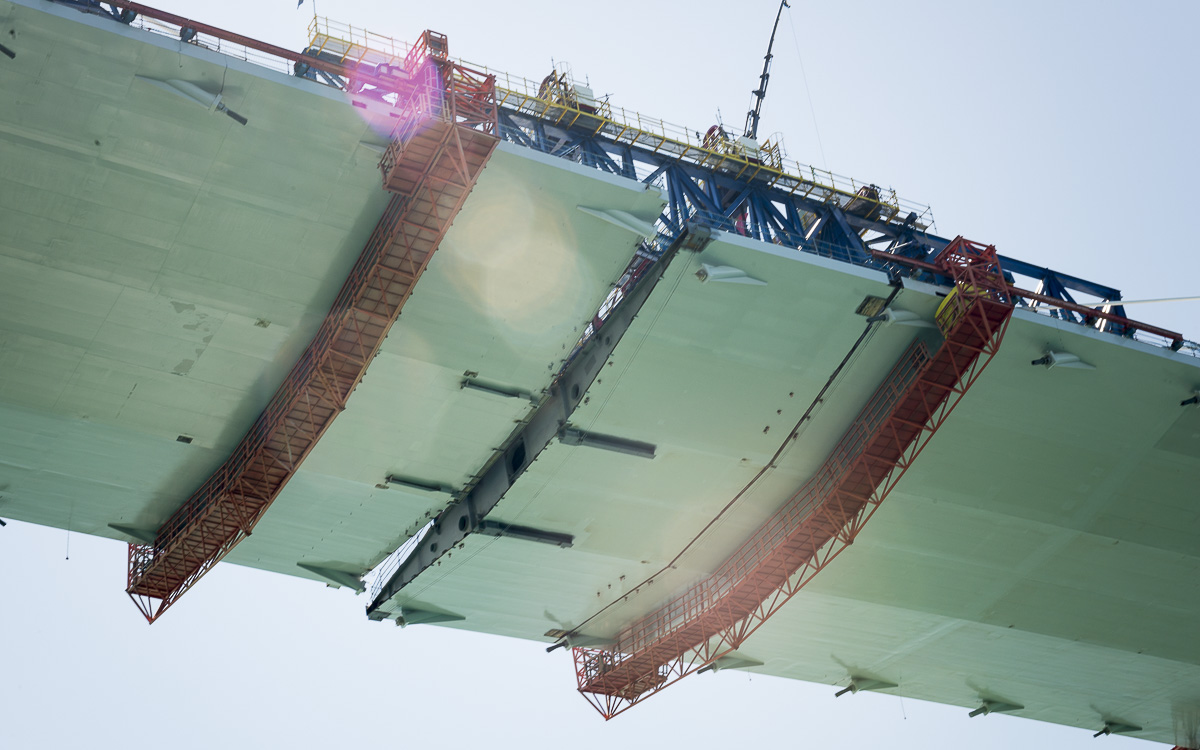 The May 16 the successful closure of the center span of the Cadiz Bay Bridge was carried out. Juan Antonio Navarro, Carlos Fernández Casado SL engineer, describes the final operations, which were complex because to minimize the blocking elements, a procedure was designed so that it would be accomplished in one night only.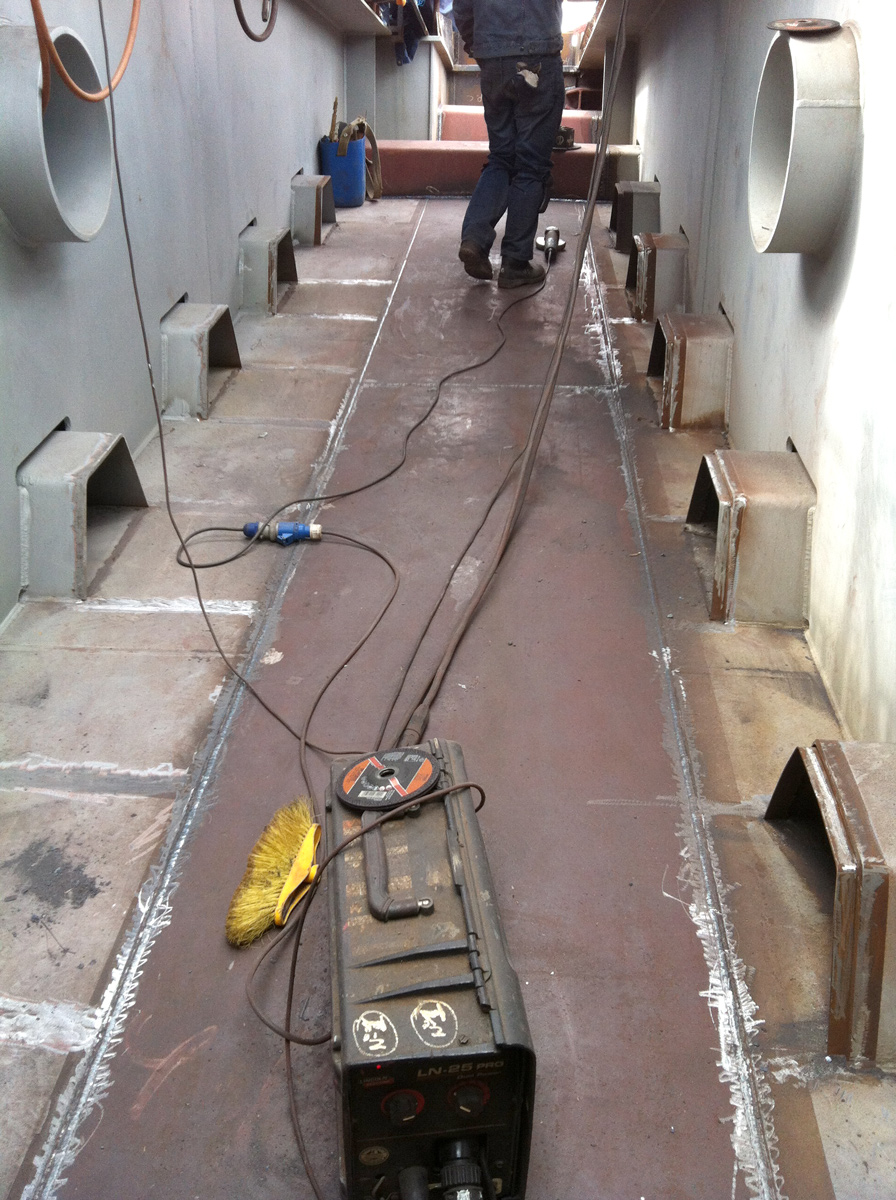 After adjusting the position of the ends of the two cantilevers, obtaining a maximum coordinate error of 5 mm in the central box, the closing coil was cut with the required dimensions for the temperature expected at the time of locking.
The full deck of the tower of the Cadiz side moved 15 cm with hydraulic jacks towards the side of Cadiz, leaving enough room to weld the reel at the end of the cantilever of the Cadiz side, for then again move it 15cm closer to the center span, lock, and in one night, complete the required minimum weld section to withstand the stresses due to diurnal temperature increases.
Furthermore, on May 19th, the last segment on the Puerto Real side was finished, 27 meters in length, another important milestone that will allow the connection to the concrete access viaduct.
Social Share