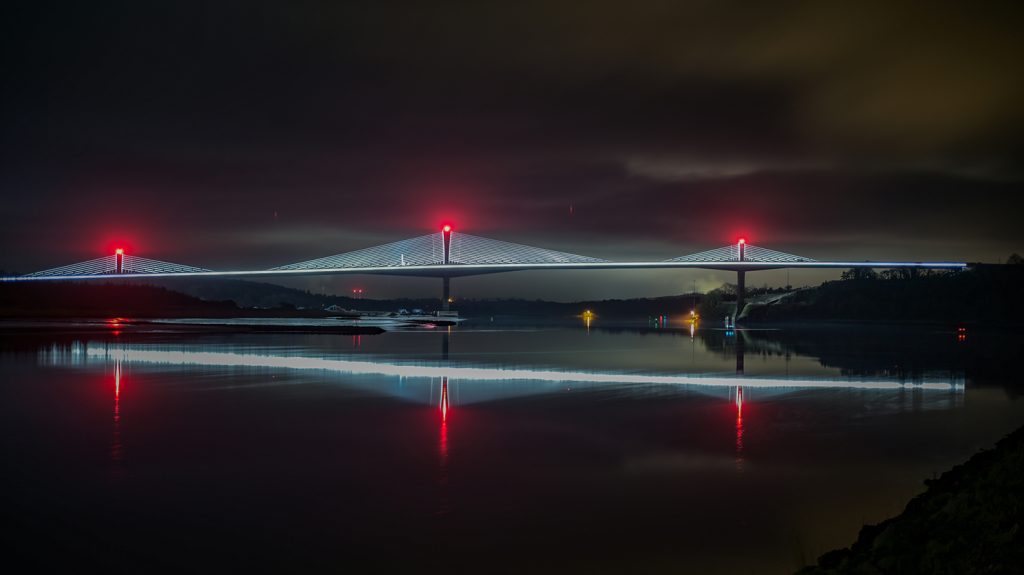 Ireland´s longest bridge has been officially opened at a ceremony in Co Wexford yesterday.
The Rose Fitzgerald Kennedy Bridge crosses the River Barrow between Wexford and Kilkenny and is part of a €230m upgrade to the N25 New Ross bypass.
At 887m, it overtakes the 230m River Suir Bridge in Co Waterford as the longest in the country.
The delivery of the N25 New Ross Bypass is the culmination of over 20 years work by Transport Infrastructure Ireland (formerly National Roads Authority), Wexford County Council and Kilkenny County Council as well as technical advisors for the scheme, Mott MacDonald Ireland.
The project has been delivered as a Public Private Partnership (PPP) Contract between Transport Infrastructure Ireland and the PPP Company, consisting of BAM PPP, PGGM Infrastructure Coöperatie U.A. and Iridium Concesiones de Infraestructuras S.A.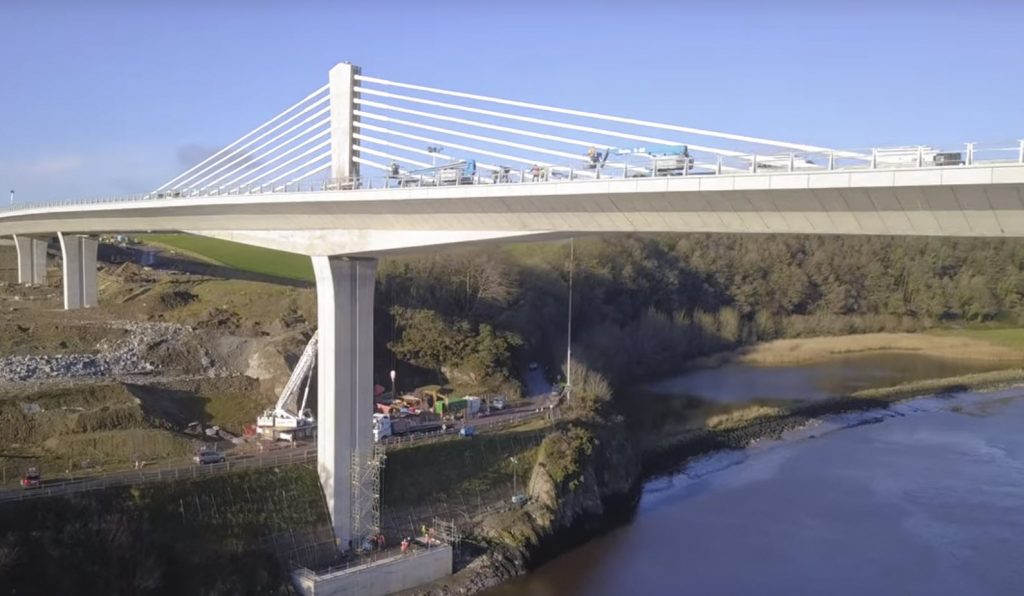 Construction works were undertaken by New Ross Joint Venture, consisting of BAM Civil and Dragados. Arup and Carlos Fernandez Casado SL (CFC) acted as designers for New Ross Joint Venture.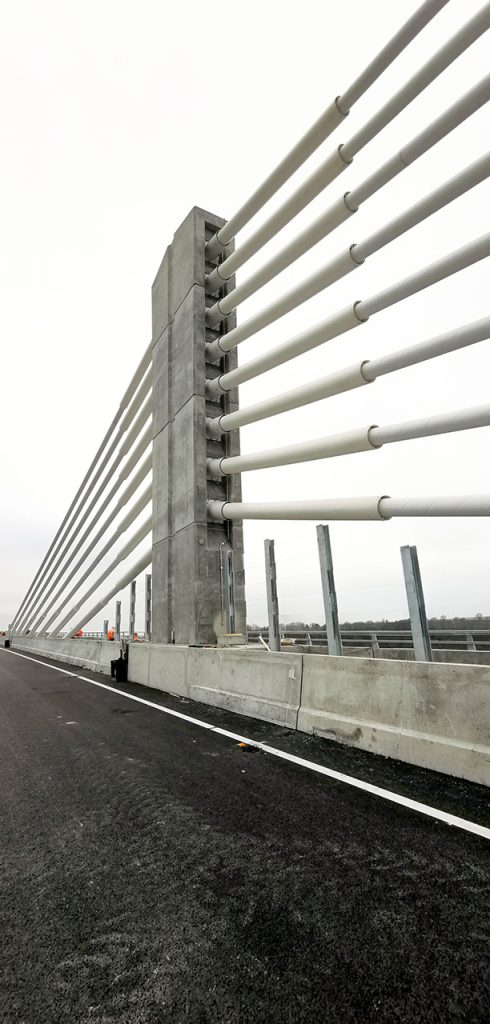 Miguel Ángel Astiz, Scientific Manager of CFC and Lucía Blanco, CFC Project Manager for the bridge said that "the bridge over the Barrow river has a total length of 887 m, with 9 no. spans, of which 4 no. are extradosed: 230 m for the central spans and 95 m for the lateral spans.
The deck is made of concrete with a variable depth, meaning that the bridge sets a new world record for concrete deck extradosed type bridges. The staying system focuses on a single central plane of cables".

The bridge rises 36 m above the water.
The bridge is located near the townland of Dunganstown, the ancestral homestead of former US President John F Kennedy. It is named after Kennedy's mother, Rose Fitzgerald Kennedy, whose ancestors came from the area.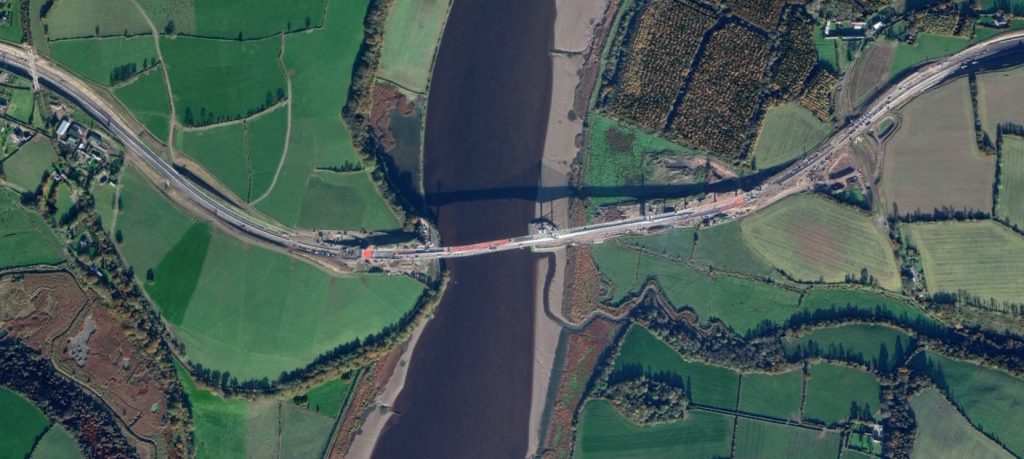 Social Share