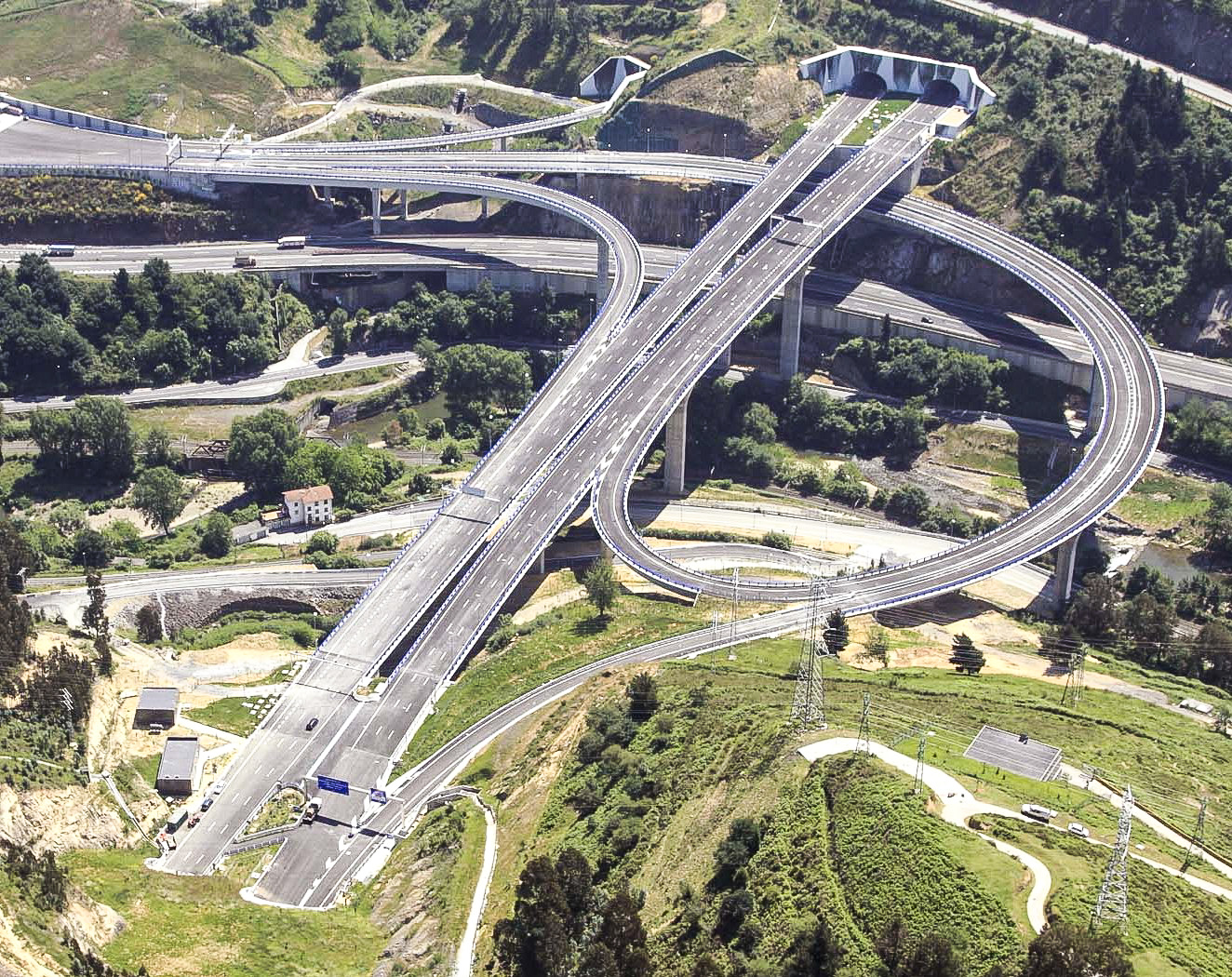 This is a complex link-up carried out over the Cadagua River of two motorways and two railway tracks running on a steep slope.
The junction is comprised of three large bridges, two of which are split in two to accommodate the intersections, whereas a third bridge has a large curvature and a great width. The split viaducts are 18.0 and 21.0 m wide respectively, with the branches of the split stretch being 13.8 m wide. The length of the two ranges approximately from 637.42 m. to 678.7 m.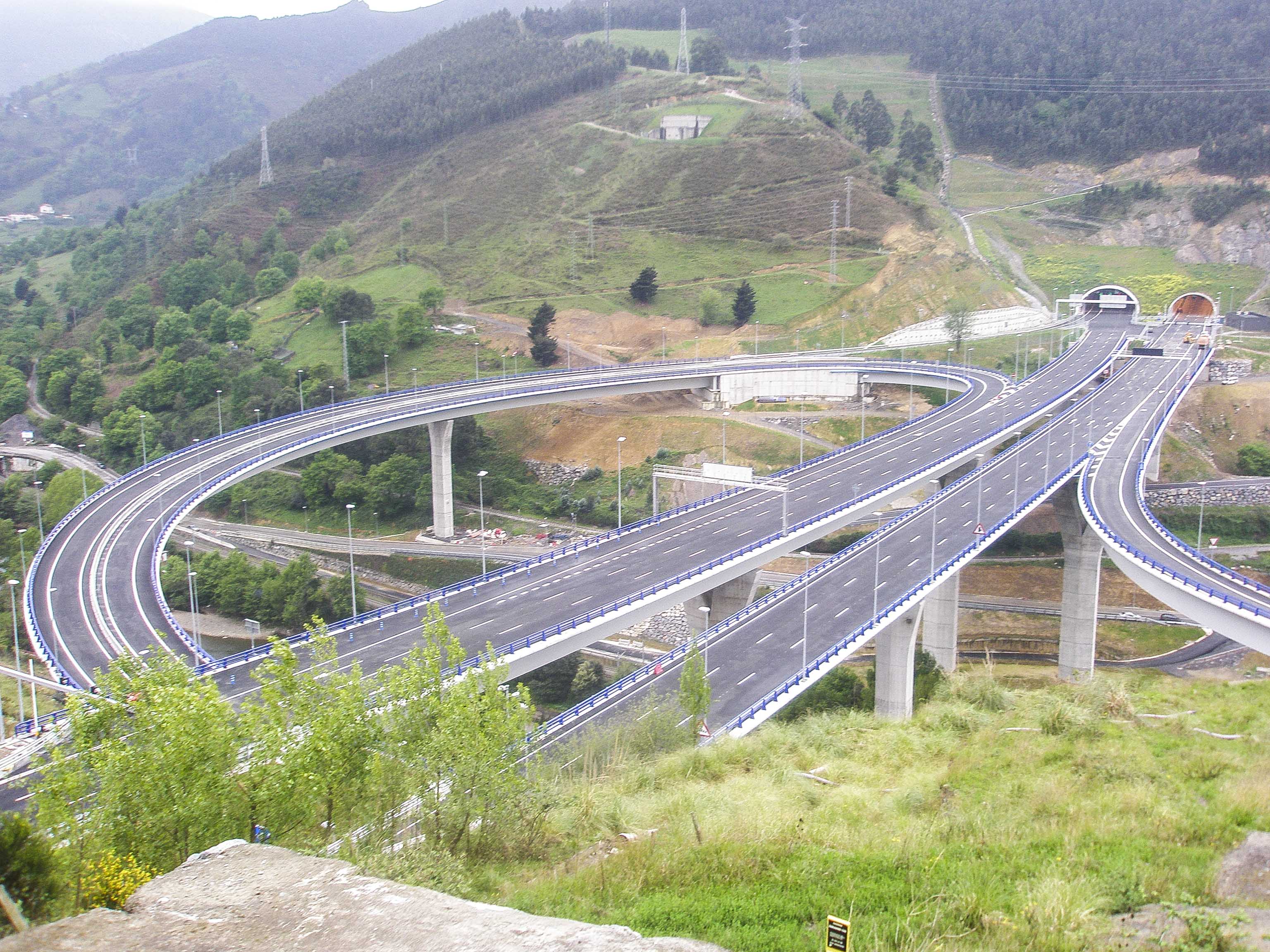 The end spans of the viaducts and branches are 80 m long, while the length of the typical intermediate spans is approximately 100 m, ranging from 100 m to 116 m to 102.84 m to 104.2 m.